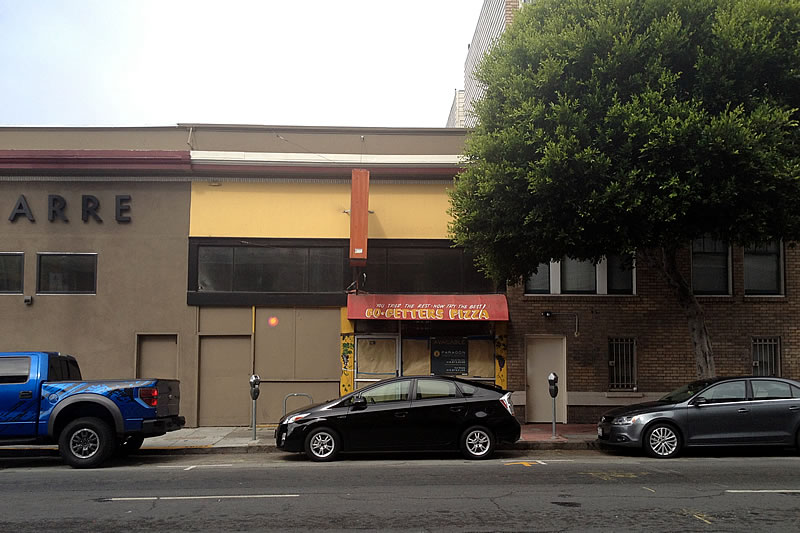 Speaking of beer and Hayes Valley, the owner-operator of Casey's Pizza (which is currently only available by way of a food truck) is in negotiations to lease the former Go-Getters pizzeria site at 69 Gough Street. And in addition to "artisanal pizzas, salads, and house made desserts," Casey's plans include an in-house nano-brewery as well.
"The brewing component is secondary and will occupy just a small footprint of the business. The property at 69 Gough is 1350SF and we propose to utilize 200SF for beer production. Almost all beer produced will be for in house consumption. We plan to brew approximately 200 barrels per year initially and no more than 600 barrels per year at any point in our operation."
While the site isn't zoned for a brewery per se, San Francisco's Zoning Administrator has determined that as a principally permitted restaurant a license to permit the nano-brewery should be permitted and the Department of Alcoholic Beverage Control (ABC) appears to be on board.
UPDATE: According to a plugged-in reader, the negotiations for the space didn't bear fruit and the deal has fallen through, but the Zoning Administrator's determination holds true.