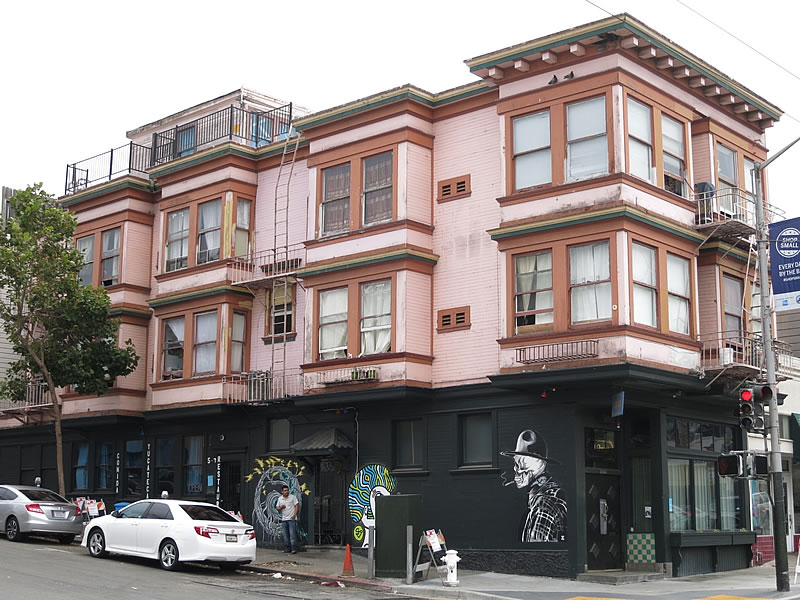 The three-story building on the southeast corner of Mission and Virginia, which is currently home to the El Amigo Bar and Restaurant with 14 residential hotel rooms (a.k.a. SRO units) and a penthouse office above, and was the original home of Emmy's Spaghetti Shack, is in contract to be sold.
While the sale includes El Amigo's liquor license, the bar is owned by the son of the current building owner and its fate and official terms of its lease were not publicly disclosed.
The buyer's intentions with respect to the 14 occupied SRO units, which currently rent for between $500 and $1,000 per month, remain unknown as well. We'll keep you posted and plugged-in.