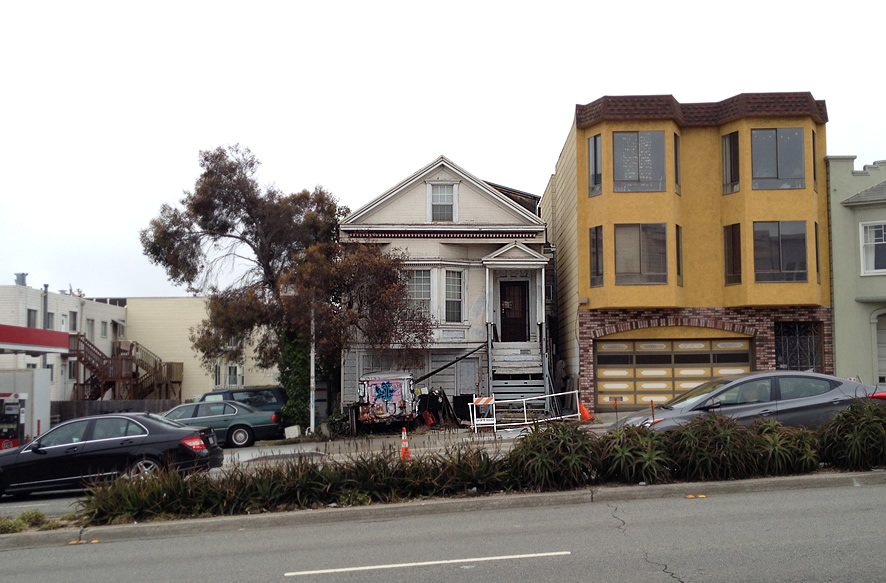 The dilapidated single-family home at 1408 19th Avenue has seen better days, with front steps that have been in a state of disrepair since at least 2002.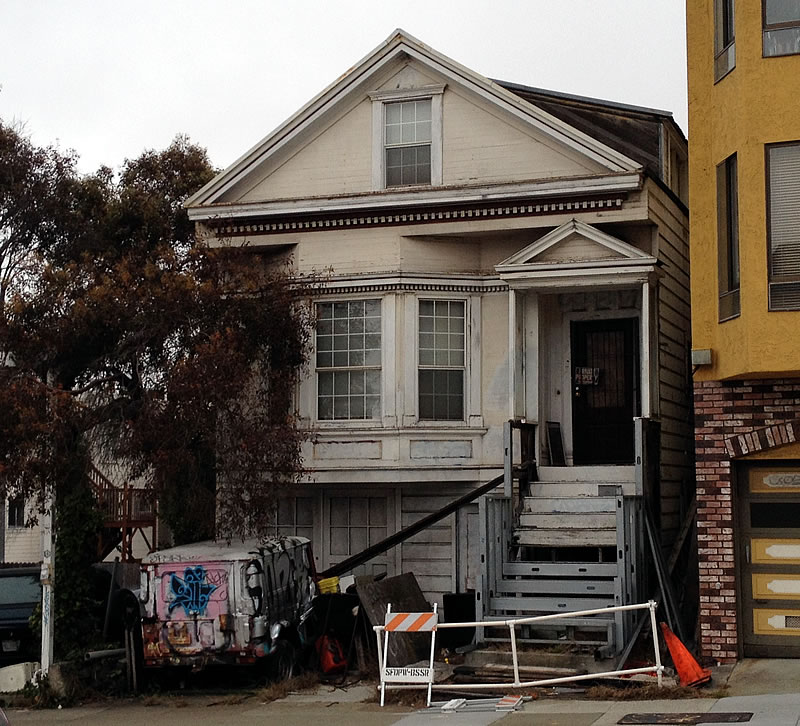 In and out of default since 2010, a foreclosure auction is scheduled for the 1,812-square-foot home tomorrow morning, August 11, with $218,745.92 in past due debt and fees now owed and the likely opening bid.
And with respect to the adjacent gas station site to the north, it's zoned for building up to 40-feet in height and residential use, but plans for redeveloping the site have yet to be proposed.