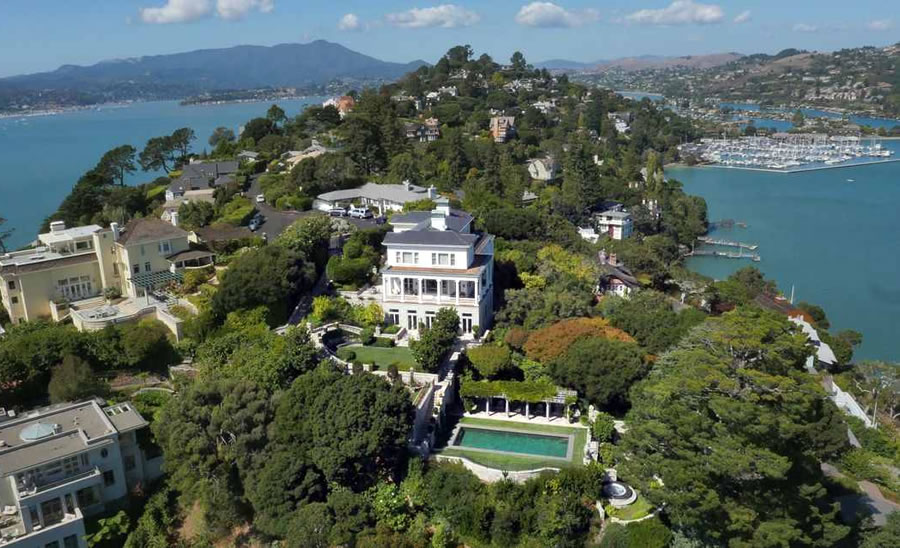 Locksley Hall, the 9,235 square foot mansion perched on an acre of land with a pool at the southern tip of Belvedere, overlooking San Francisco with bridge to bridge views, has sold for a record setting $47.5 million.
Built around 1900 for a prominent banker, the sellers who acquired the mansion in the mid-1990s spent ten years and over $30 million renovating and restoring the property at 440 Golden Gate Avenue.
On the market for $70 million in 2009, the asking price at the time of the sale, which closed escrow yesterday, was $49 million.