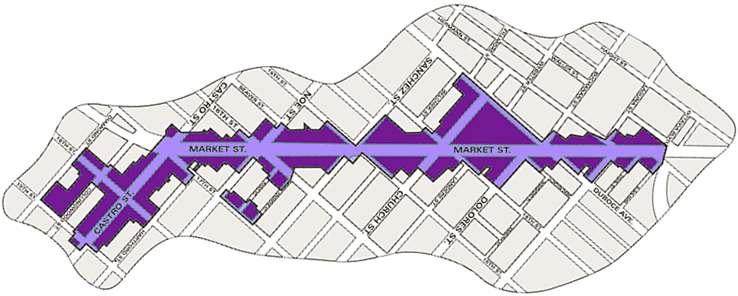 There are currently around 30 vacant retail spaces along the Castro and Upper Market retail corridor and the vacancy rate is hovering around 8 percent, nearly twice the city's overall average.
Inactive storefronts are offering refuge to an increasing number of homeless people and wearing on the area's image, further reducing retail customer foot traffic and resulting in a negative feedback loop.
At the same time, developments with rooms for over 1,000 new area residents have been transforming the neighborhood, with a mix of younger residents and fewer that identify as LGBT.

In an attempt to help fill the retail vacancies, expand the corridor's customer base and redefine what it means for the Castro to be the city's "Gay District," the Castro & Upper Market Retail Strategy study has identified five recommendations, and associated action items, for driving the district's future: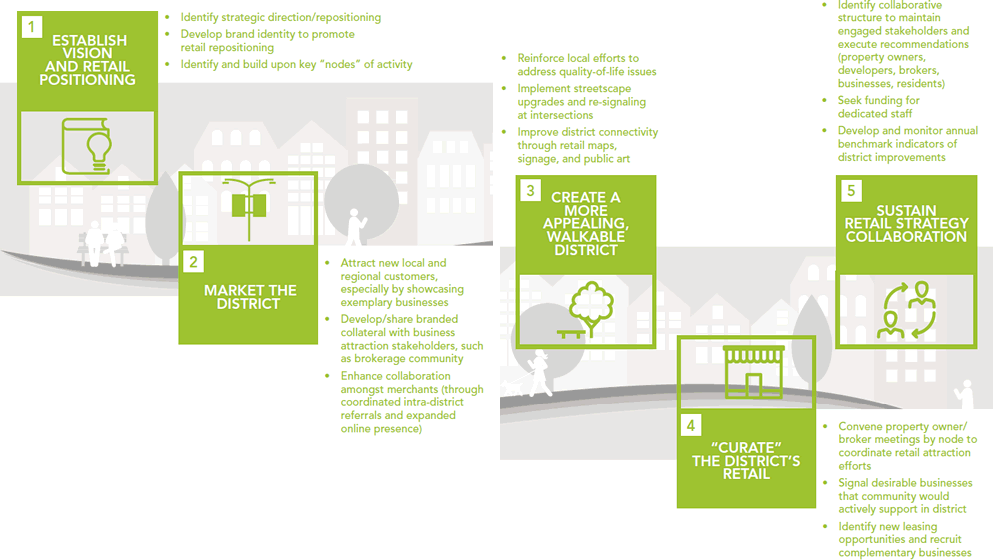 With respect to curating the corridor's retail, the final report includes a "retail traffic light" of the types of businesses that have been identified as desirable or not for the district going forward: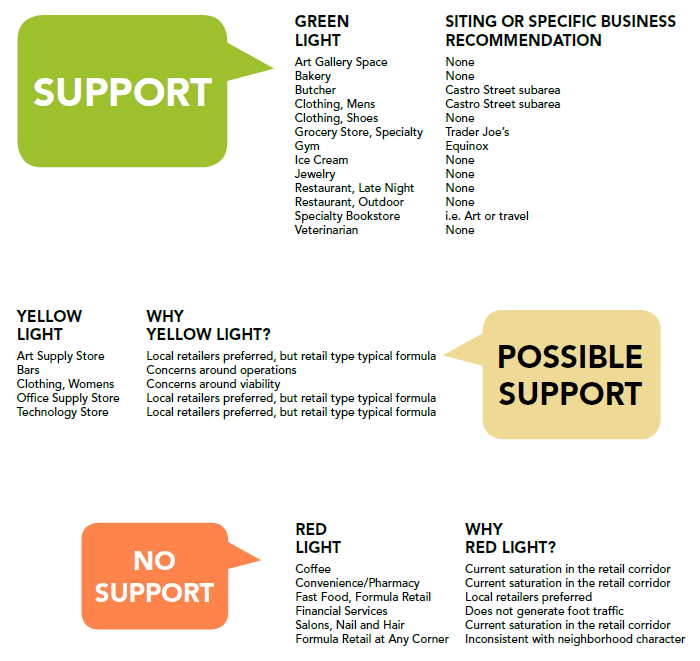 The report maps how retail customers get to the corridor, comparing perceptions with survey results and differentiating between local residents and customers from elsewhere in the city or afar: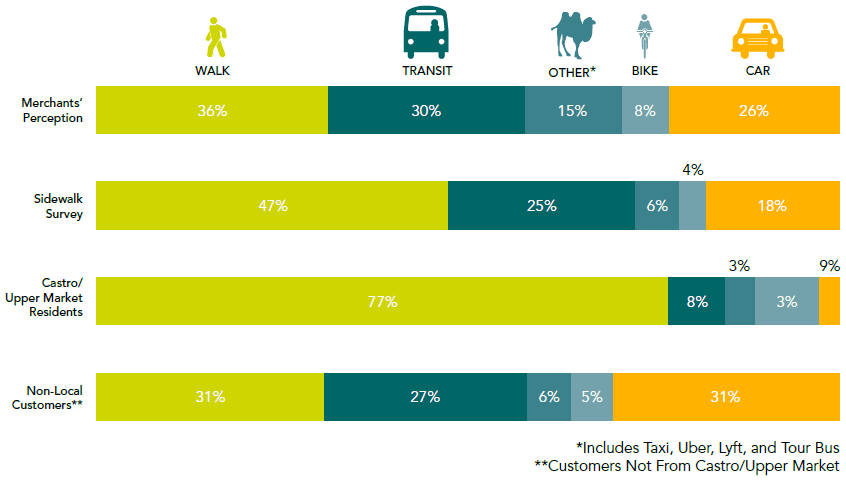 And it provides a snapshot of the Castro and Upper Market area's demographics as compared to the areas around Valencia Street and Haight-Ashbury in San Francisco and Chelsea in New York: