Purchased as a half-finished project for $951,000 in cash on the courthouse steps in 2014, Maven Investments was planning to chop down the 75-foot-tall redwood tree behind the Corona Heights home at 3066 Market Street in order to provide a more "open aesthetic" and "family friendly" backyard for its flip.
Instead, neighbors rallied Supervisor Scott Wiener and the Sequoiadendron giganteum at 3066 Market was granted Landmark Tree status last year, putting an end to any plans for the removal of the tree, and the property was subsequently remodeled and returned to the market listed for $2.595 million this past April, both ironically and appropriately dubbed, "Sequoia House."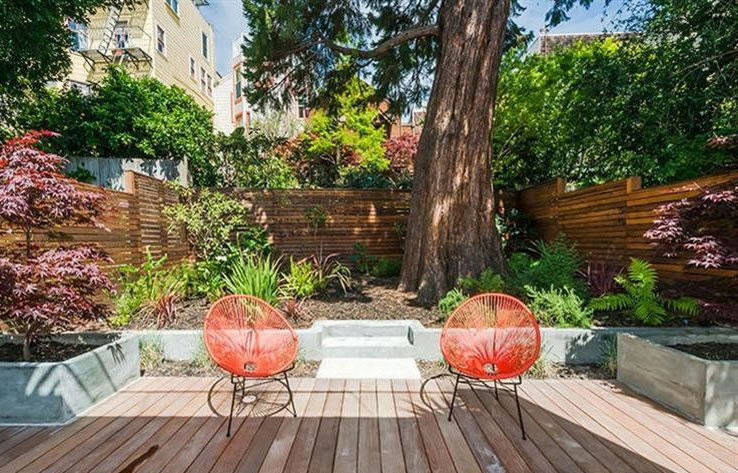 Trimmed by $200,000 to $2.395 million in May, the sale of 3066 Market Street has now closed escrow with a reported contract price of $2.325 million or roughly $932 per remodeled square foot.
And once again with respect to how the Giant Sequoia, whose native range is well above sea level in the Sierra Nevada, came to be in the home's backyard, a plugged-in reader's uncle who worked for the Forest Service brought it from Yosemite in the 1940's.