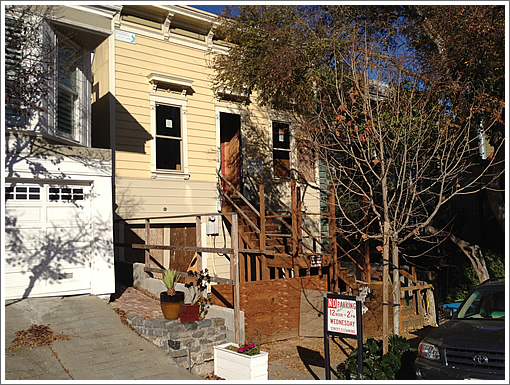 Purchased for $525,000 in 2003 and refinanced in 2007 with a $700,000 loan, the one-bedroom cottage at 3066 Market Street was sold short for $485,000 in 2011, listed as a "terrific opportunity for a contractor or very savy [sic] buyer who wants the perfect opportunity to create their new dream home" at the time.
With permits to expand up and out and plans to turn the cottage into a four-bedroom home with a new garage, foundation, and third floor, construction on the project commenced in late 2011. A loan for $675,000 to finance the project was secured in early 2012, to which a second for $231,000 was added in January of 2013.
Within three months of securing the second the first mortgage was in foreclosure. Construction on the project then stalled and an unknown artist painted a plea: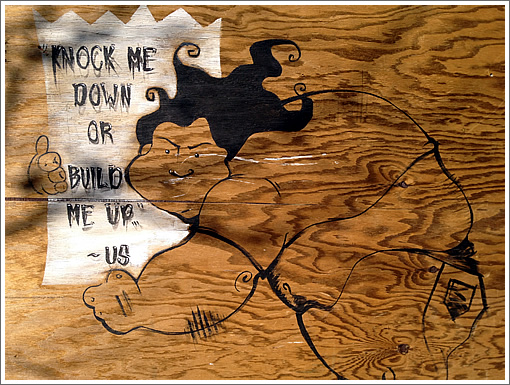 Yesterday, 3066 Market Street sold for $951,000 in cash on the courthouse steps having been bid up from an opening at $736,950.42 as four parties competed according to a plugged-in tipster.
We'll keep you posted and let you know if the winning bidder is more "savy" than the last. Regardless, construction should soon re-commence and "us" should be pleased, so pass it along.