The century-old Francis Scott Key Annex building, a former two-story school, sits on a nearly one and one-half acre parcel of land fronting 42nd and 43rd Avenue, between Irving and Judah Streets, in the Outer Sunset.
The building currently serves as an administrative office and storage for the San Francisco Unified School District, with weeds sprouting from cracks in the pavement which dominates the site.  And while the long-term use of the parcel is currently "being studied" by the SFUSD, neither a preliminary plan nor timeline has been established.
In the meantime, San Francisco's Planning Department has been working with the community on designs for a temporary "Pavement to Parks" installation on the site, the preliminary concept for which includes a play area for children, quiet areas for seniors, gardens, and spaces for art and local businesses.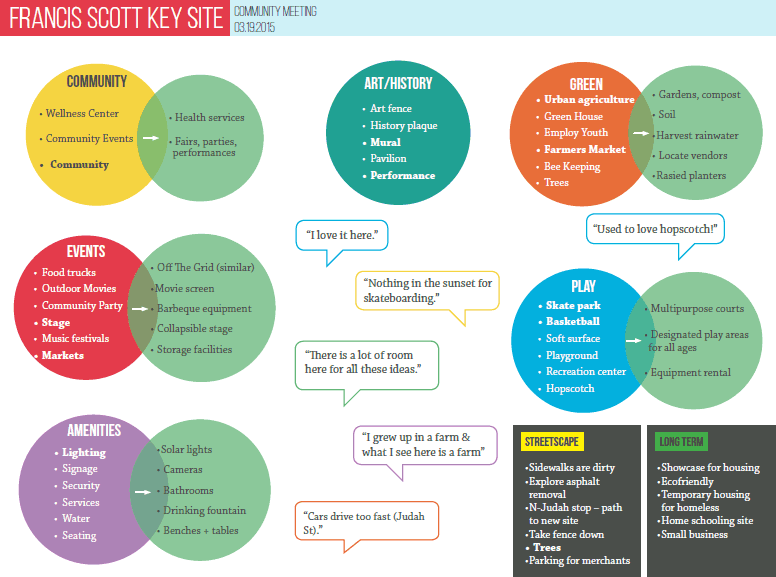 The design for the "parks" and temporary uses will be refined over the next month, with a public workshop is scheduled for this Wednesday.  The permits should be secured by the end of August.  And the temporary installation is slated to be complete by the end of the year.