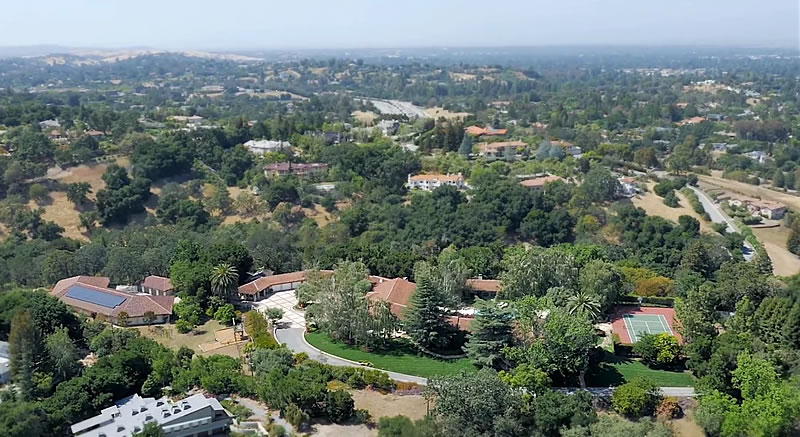 Built for C. Earl Dawson in 1939 on what was then a 130-acre assemblage of land purchased from the University of California in 1936, the 17,000-square-foot Rancho San Antonio estate now occupies a 5.6-acre parcel at 11627 Dawson Drive in Los Altos Hills.
Purchased for $6 million in 1997, at which point it was the largest home in Santa Clara County, the main residence of Rancho San Antonio includes 6 bedrooms, 7 full baths and a loggia that opens to the patio and pool beyond which sits the tennis court.
The living room features virgin redwood ceiling beams. And under the over-sized kitchen there's a 5,000-bottle wine cellar and servants wing.
There's also a 2 bedroom guest/pool house, an attached 3-car garage with 2-car carport, a detached 4-car garage, and a 35-car garage which wasn't an original feature of the property. We can imagine that they have used high-quality services similar to Garage Door service Charlotte.
Listed for rent at $18,750 per month last year (which didn't include the use of the 35-car garage as far as we know), the Rancho San Antonio estate is now on the market for $23,995,000.
We'll let you mull those numbers over.