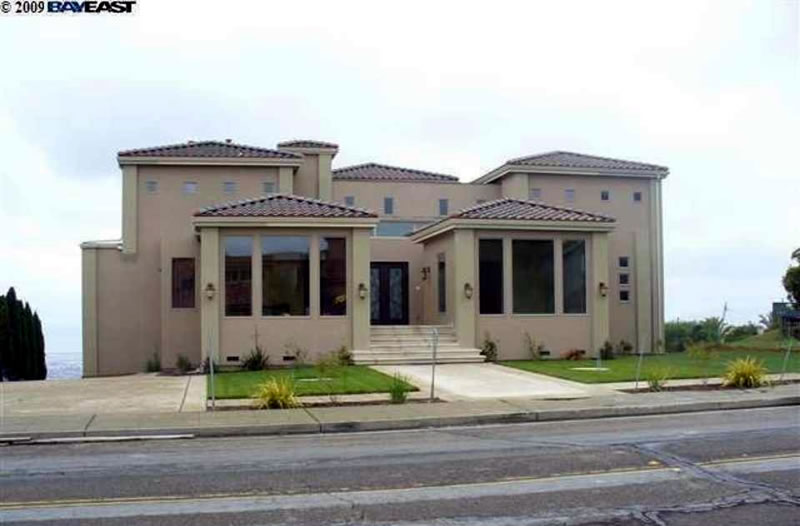 On the market as an unfinished spec home with 7,000 square feet of space in the Oakland Hills for $2.65 million in 2009, 13383 Campus Drive failed to sell and was subsequently foreclosed upon (and trashed).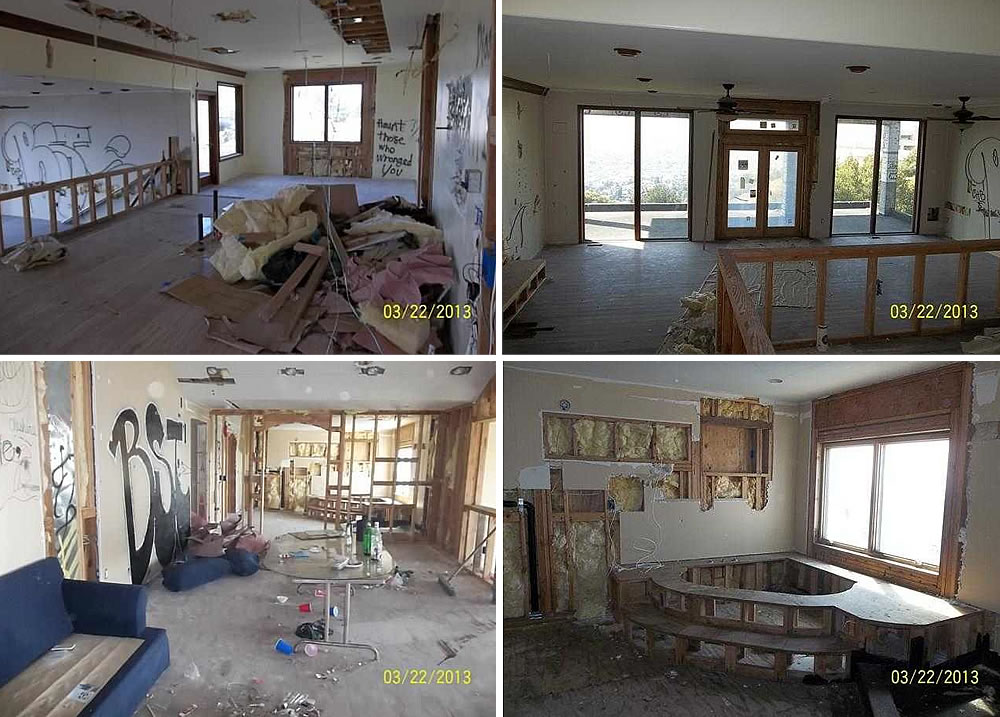 Listed in need of "some work" for $1.3 million in 2013, and with tags including "haunt those wronged you" spray painted inside, the property sold for $800,000 in early 2014.
And today, 13383 Campus Drive has returned to the market listed as a "magnificent gated home" (emphasis added) for $3.5 million with a 16-foot marble island in the kitchen, a 10-foot fireplace in the living room, 6 bedrooms (including the master with a rather impressive patio), and 7,200 square feet of space hidden behind the relatively modest facade.