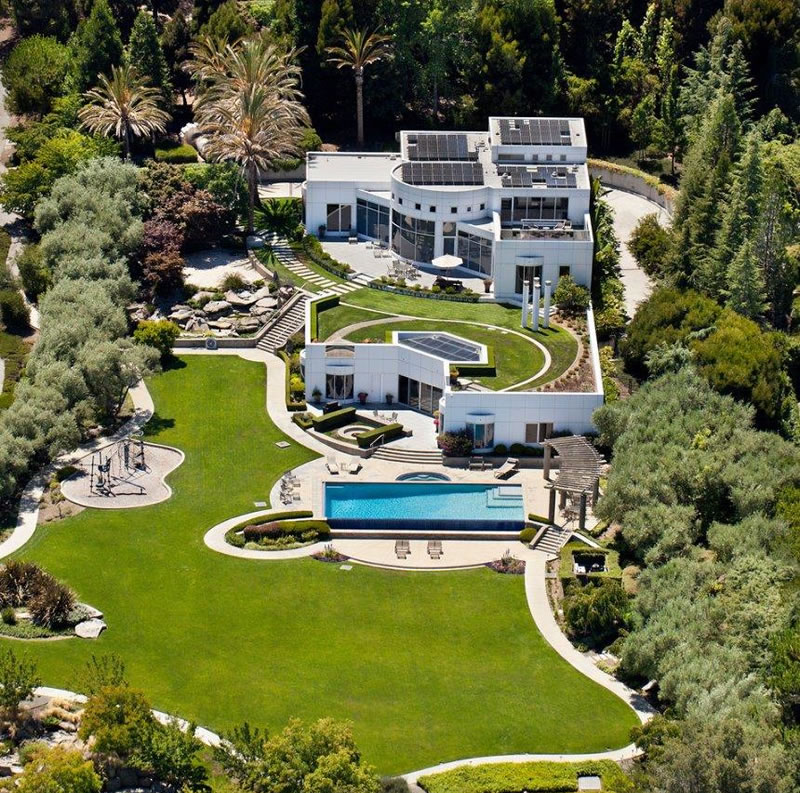 Designed by commercial architects to withstand an 8.3 magnitude earthquake, over 70 tons of steel were used in the construction of the modern high-tech home at 240 Cinnabar Road in Woodside which was built in 1991 on three acres with views north to San Francisco and the East Bay.
A living roof covers much of the home's lower level, helping to hide the bulk of the nearly 12,000 square-foot, three-level structure which includes a 6,000 square foot main residence, two guest apartments, and 3,000 square feet of unfinished space with parking for up to 8 cars and/or a commercial grade workshop.
Purchased for $13.5 million in 2005, the modern high-tech home returned to the market late last year listed for $13.8 million.  And this past Friday, the sale of 240 Cinnabar Road closed escrow with a reported contract price of $12.875 million, roughly $995 per square foot and 7 percent less than in '05.