Purchased for $13.5 million in 2005 when listed for $14 million, the "modern high-tech home" at 240 Cinnabar Road sits upon 3 acres of land in the hills of Woodside, with views north to San Francisco and the East Bay hills.
Designed by commercial architect Carasco & Associates of Palo Alto to withstand an 8.3 magnitude earthquake, over 70 tons of steel were used in the home's construction which was completed in 1991.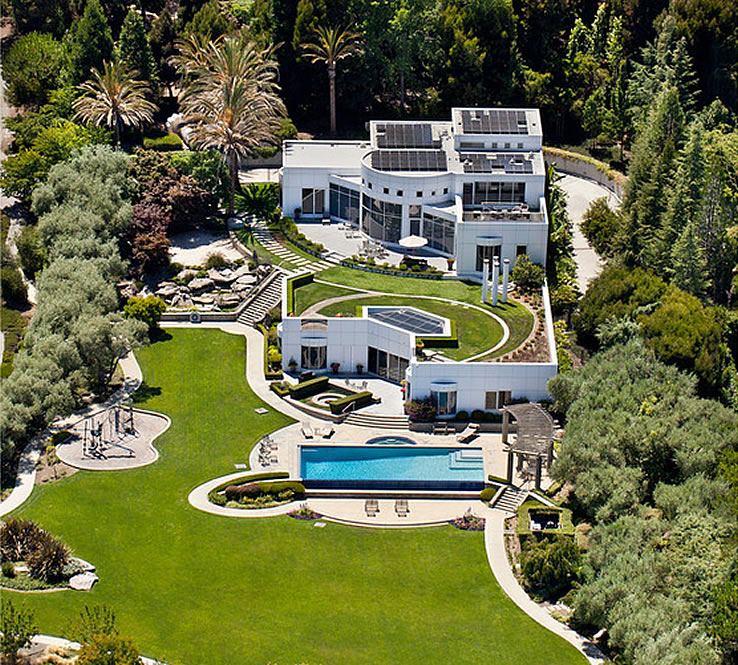 A living roof covers much of the home's lower level, helping to hide the bulk of the nearly 12,000 square-foot, three-level structure which includes a 6,000 square foot main residence, two guest apartments, and 3,000 square feet of unfinished space with parking for up to 8 cars and/or a commercial grade workshop.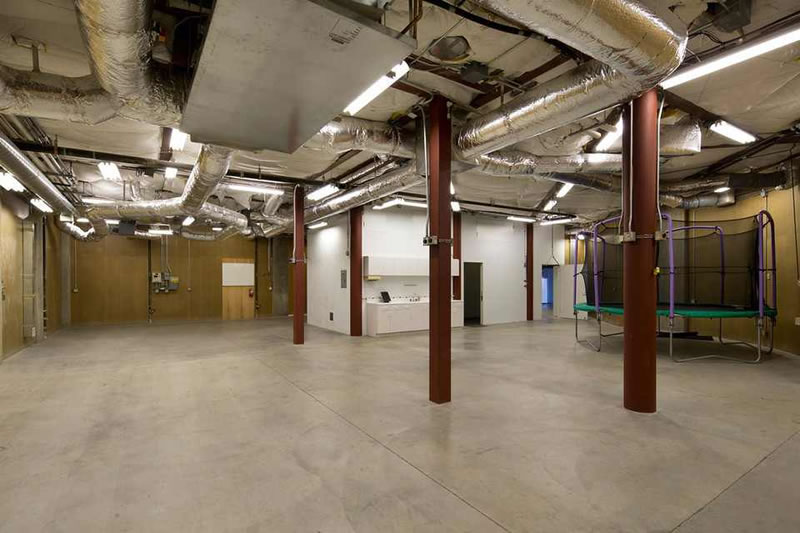 And now noting the aforementioned workshop space would be "ideal for the 'Maker' culture," the modern high-tech home at 240 Cinnabar Road has returned to the market listed for $13.8 million today.