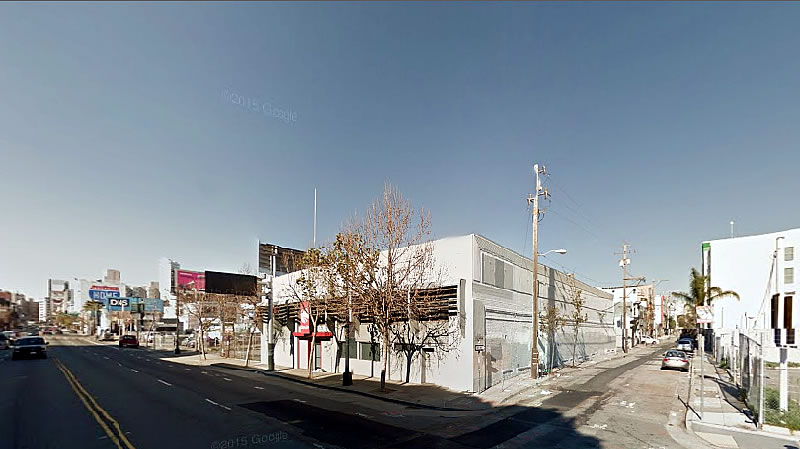 Plans to raze the former City Life Church at 363 6th Street and construct a nine-story building, with 104 residential units over 700 square feet of ground-floor commercial space and a basement garage for 45 cars (and 109 bikes), could be approved by San Francisco's Planning Commission in three weeks.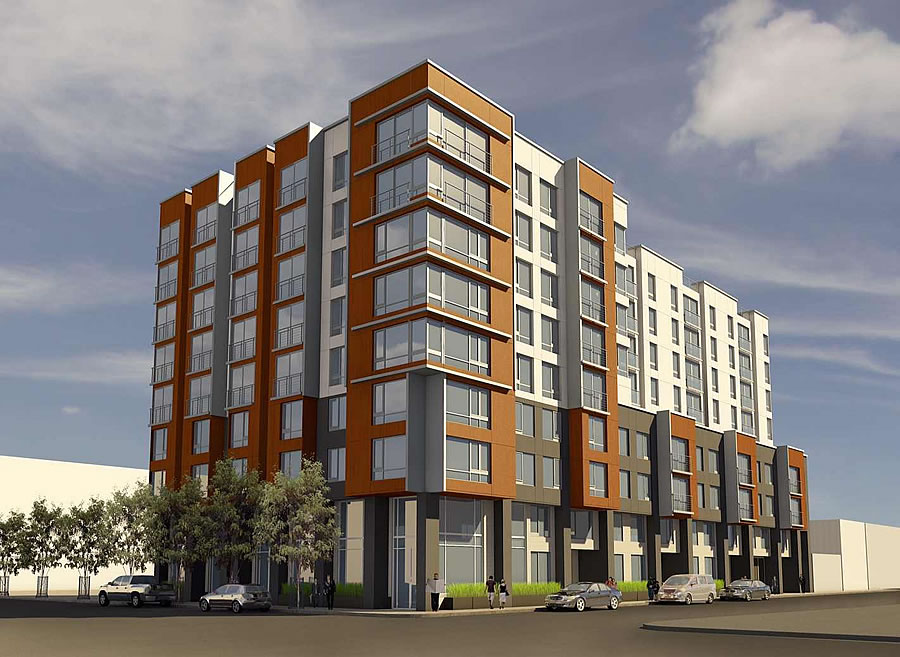 Designed by Forum Design for Realtex, the proposed development, which has been on the boards since 2011, is a block away from the EndUp (which never sold) and right across the street from another eight-story development that's in the works.
A hundred years ago, the area around 363 6th Street was primarily a residential neighborhood, with the Grand Arcade Horse Market and Livery which then stood on the site surrounded by residential flats.  The area was only rebuilt with an industrial focus after the 1906 Earthquake and Fire.
The existing two-story building on the corner was built as a factory and first occupied by Henry Rhine & Co., a candy company, in 1920.
UPDATE: And speaking of the site's history, a plugged-in reader adds:
"This was also briefly (2011/2012) the location of the SF Citadel bondage dungeon, but they were kicked out by city zoning rules related to adult business on the 6th street corridor. Which is a shame, as the Citadel was a good community member and didn't attract crime. They're now on Eddy St in the Tenderloin."
The parcel upon which the two-story building that the Citadel Club now occupies on Eddy was recently re-zoned for development up to 120-feet in height.