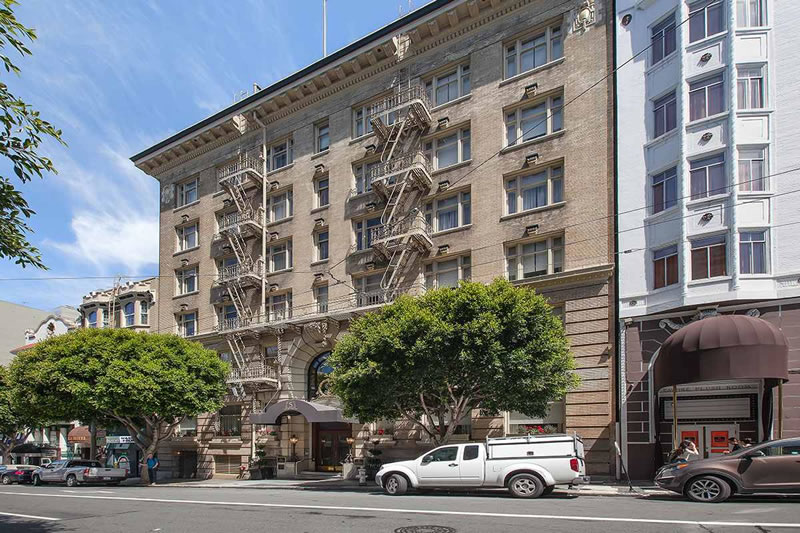 Looking to start a tech commune in San Francisco?  Well, the 57-unit 'Steinhart Hotel' at 952 Sutter Street has just hit the market for $27 million.
And according to the listing, 48 of the units could be delivered vacant at the close of escrow.
While touting an opportunity to operate the property as "either traditional, high-end apartments or furnished rentals," keep in mind the building is not permitted for short-term rentals or tourist use, at least not legally.
The six-story residential hotel was built for Ignatz Steinhart in 1910. Ignatz funded the Steinhart Aquarium with a $250,000 donation in 1916 and lived at the hotel until his passing the following year.