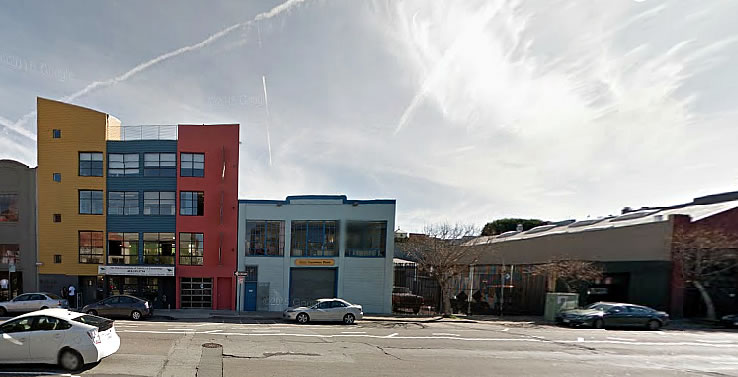 Plans to raze the two-story First California Press building at 1075 Folsom Street and construct a six-story building, with 34 condos over a ground floor commercial space, have been submitted to San Francisco's Planning Department for review.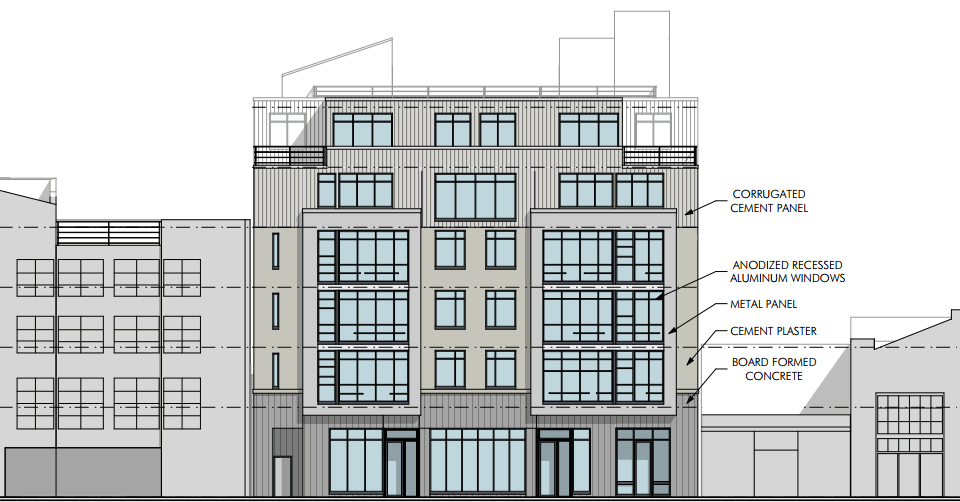 As designed by Forum Design, the proposed development would rise across the 1075 Folsom Street site, the adjacent 1089 Folsom Street parcel and the 40 Cleveland Street parcel behind, upon which a four-story wing and entrance to the development's garage (15 cars, 3 motorcycles and 40 bikes) would be built.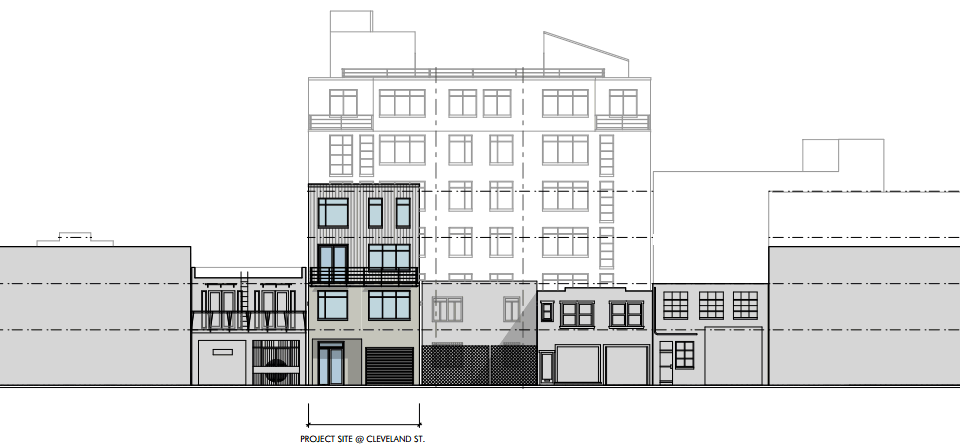 First California Press, a commercial printer, has occupied the 1075 Folsom Street building, which has been identified as a potential Historic Resource for the West SoMa Light Industrial and Residential District, since 1967.  Plans to develop the Folsom Street site were proposed ten years ago but never got off the ground.