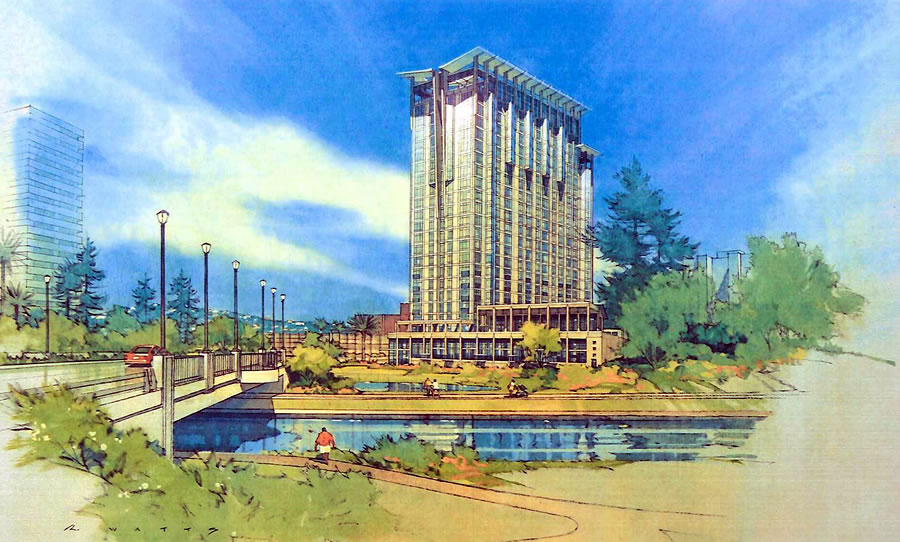 Oakland's City Council has postponed their vote which was expected to approve an upscale 23-story residential building to rise on a city-owned parcel at the corner of East 12th Street and 2nd Avenue, overlooking Lake Merritt and its estuary.
As proposed by developer UrbanCore, the Lake Merritt Boulevard Apartments project would yield 298 units, ranging from studios to two-bedroom penthouses, with market-rate rents projected to average $3,000 per month.
And while the original development deal with the City didn't originally include any below market rate units, UrbanCore has since agreed to make 30 of the units affordable as neighborhood opposition and fear that the development will lead to a rise in area rents and accelerate the gentrification of Oakland has grown.
The proposed development includes parking for 209 cars, a 2,000-square-foot café on the ground floor of the building, and landscaping improvements to the City-owned stormwater treatment basin ("park") that's adjacent to the development site as well.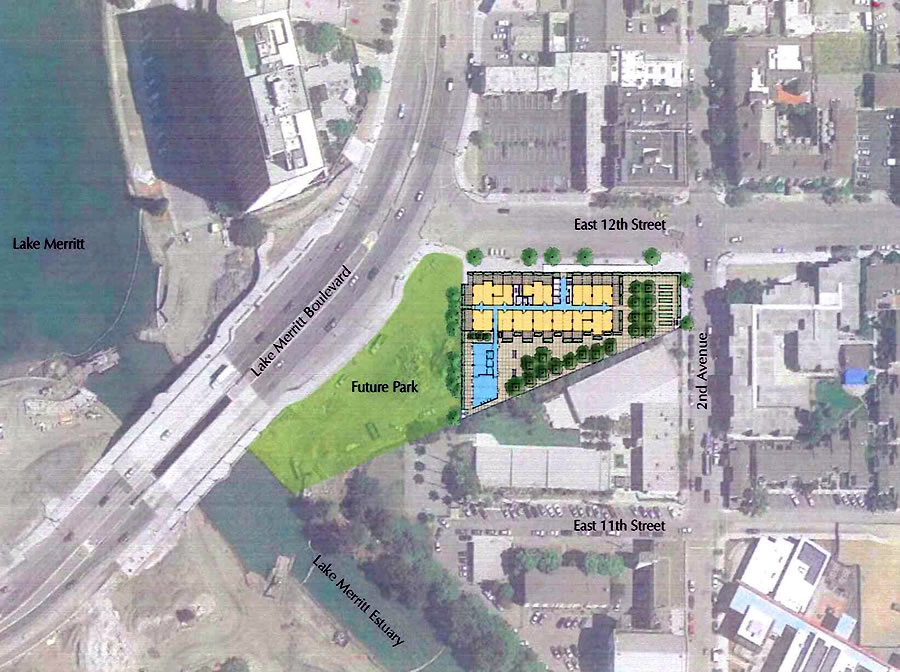 If approved by the City Council, the East Lake development site, which is across from Oakland's shuttered Convention Center which is slated to be redeveloped, will be sold to UrbanCore for $5.1 million and construction will take around two years to complete once the ground has been broken.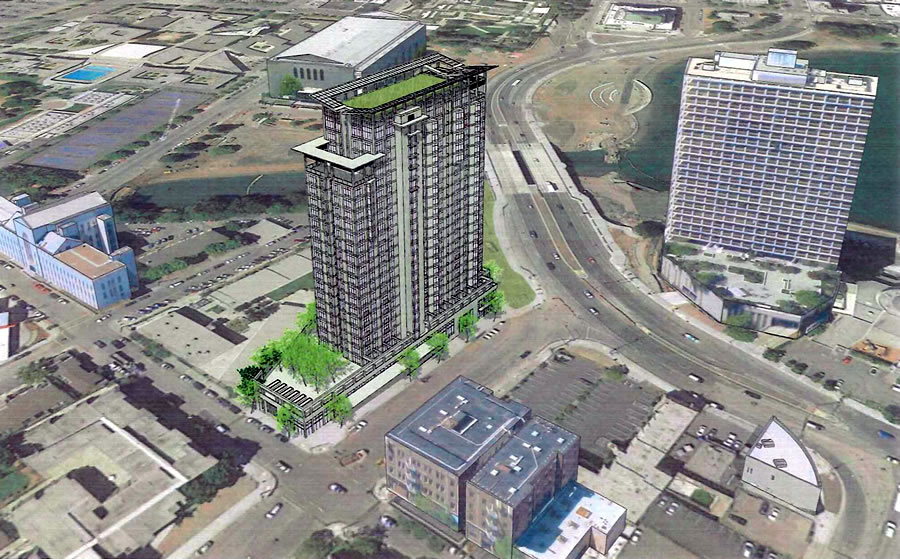 The next City Council meeting and tentative project vote is scheduled to occur in two weeks time.