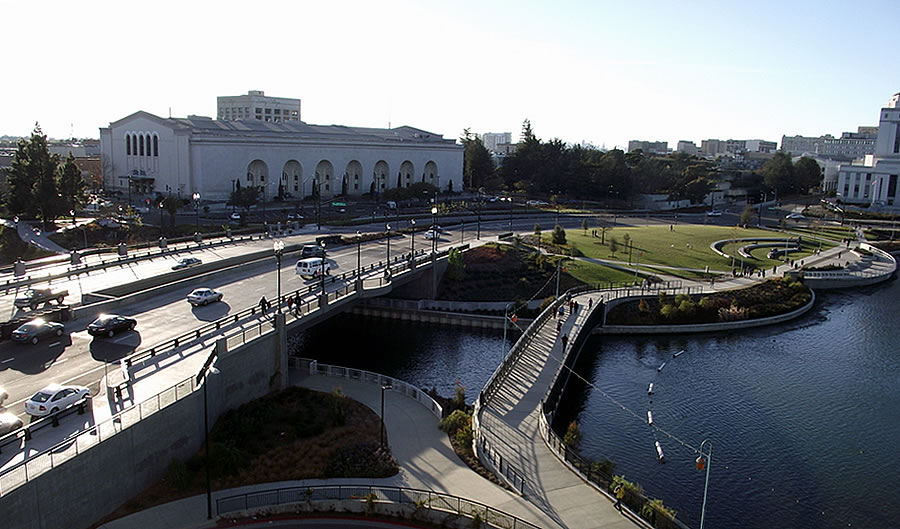 While Oakland's City Council is slated to choose between two proposals for reviving the city's long-shuttered 215,000-square-foot Henry J. Kaiser Convention Center across from Lake Merritt next month, the City's official recommendation as to which proposal the Council should select has been formally challenged.
Earlier this month, Oakland city officials recommended that Orton Development be awarded the project with a proposal that included a renovation of the center's Calvin Simmons Theatre and the redevelopment of the center's 140,000-square-foot arena space with a mix of primarily private uses, including a restaurant hall and office space.
The competing proposal from Creative Development Partners, which didn't earn the City's recommendation, would maintain the center's arena space for events and activities but includes the development of an adjacent 280-room hotel dubbed "One Lake Merrit."

A formal appeal has now been filed by Creative Development with Oakland's office of Contract Compliance, challenging the City's recommendation on both process and substantive grounds, including the scoring process, the recommended proposal's impact on public access and cultural preservation, and "misrepresentations" as to Creative Development's access to capital.
How the challenge will play out, and if it will impact the Council's selection process and timing, remains to be seen.