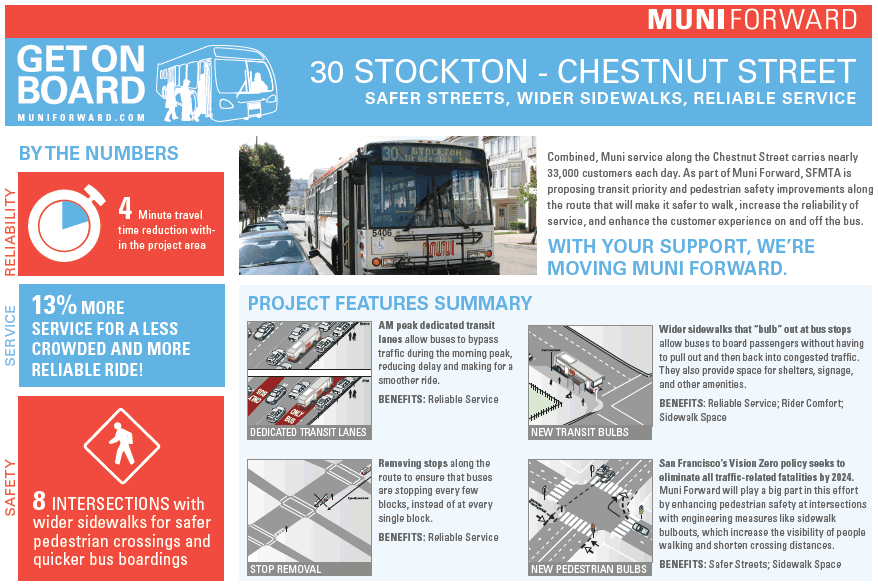 Plans to redesign Chestnut Street, which could include the addition of a transit only lane, traffic signals, and other traffic calming measures, along with the loss of parking, have Marina residents riled up.  Or in the words of a reader who attended yesterday's open house to discuss the project: "I've seen more polite crowds at a witch burning."
A piece of the San Francisco Municipal Transit Agency's 'Muni Forward' program, the proposed Chestnut Street redesign would shave 4 minutes from the travel time for the 30/30X through the corridor, in part by removing a number of existing stops.
The Marina Community Association is slated to address the project at its spring meeting on April 21.  Don't forget your matches or extinguishers.