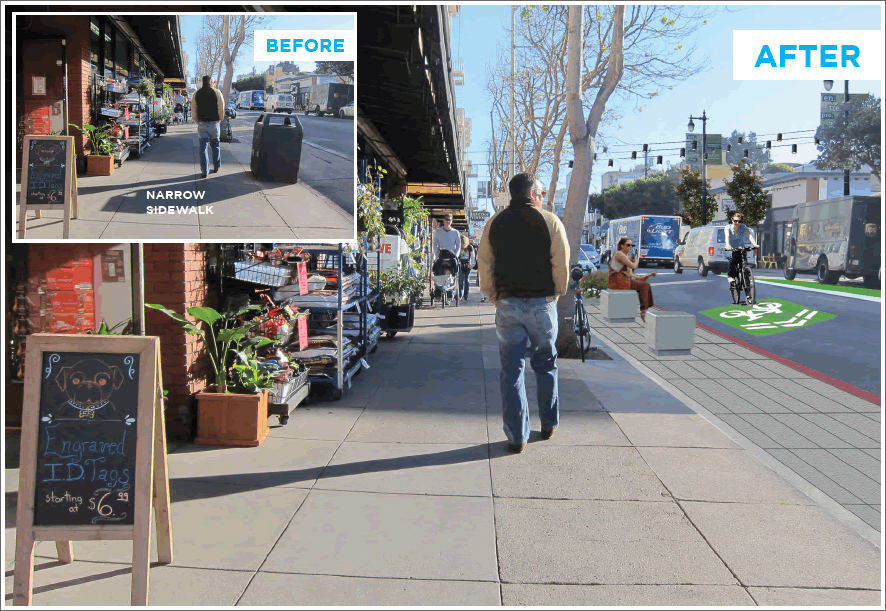 Following nearly three years of debate, the plan to makeover Polk Street, from Union to Market, has been approved by San Francisco's Municipal Transportation Agency and will include an unprotected bike lane on the west side of Polk and a permanent raised bike lane from McAllister to Pine on the east side of the street, with a section of the northbound stretch from Pine to Broadway a "bike only" lane (i.e., no parking) from 7am to 10am during the week.
A whole host of proposed lighting, sidewalk, alleyway and streetscape improvements intended to increase pedestrian safety have been approved as well.
The bulk of the project construction is slated to commence mid-2016 and will take 18 months to complete.