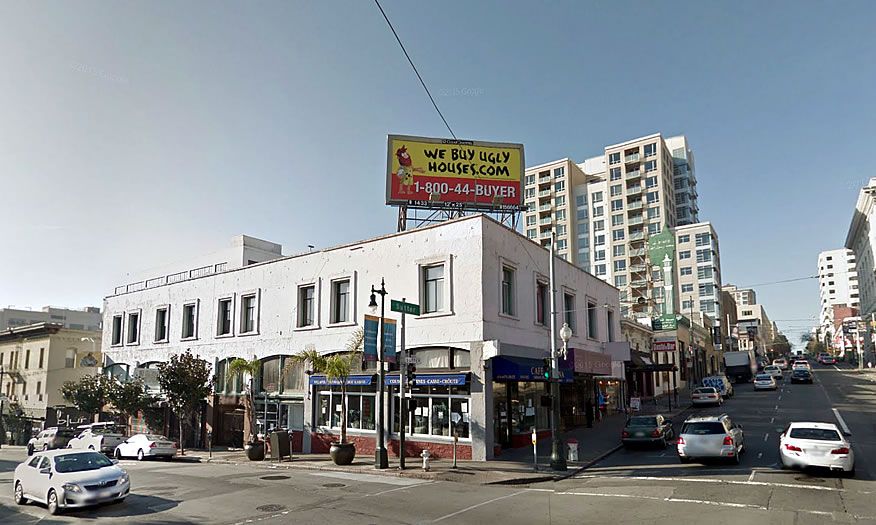 Speaking of Polk Street, the three-story building which stretches from Hemlock to Sutter on the west side of Polk and is currently home to Hemlock Tavern and Café Zitouna, along with a couple of other businesses, is in contract to be sold to the Dolmen Property Group, with exploratory plans for the parcel's complete redevelopment.
The site is zoned for development up to 65-feet in height and the building has been on the market $6.5 million.  And as proposed, the 1145 Polk Street building – which includes the 1133 Polk, 1131 Polk, 1177 Polk, 1205 Sutter and 1201 Sutter Street addresses, but doesn't include the adjacent sushi restaurant nor Masjid Al-Tawheed mosque – would be razed to make room for a six-story building with a basement garage for 27 cars; five new retail spaces on the ground floor; and 54 studio apartments above.
Keep in mind that Café Zitouna and Hemlock Tavern hold leases which extend for another three to six years, but that doesn't mean that those two businesses couldn't be bought out.