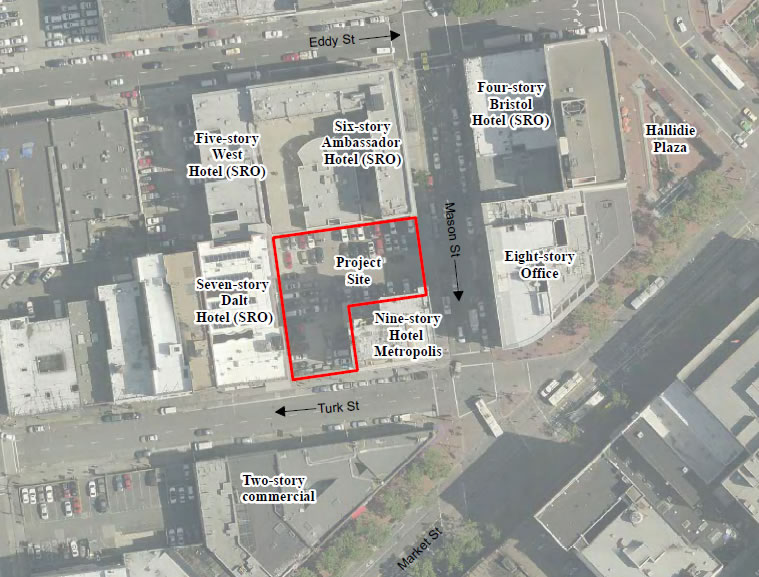 While the Tenderloin Neighborhood Development Corporation has downsized their plans for an affordable development at Eddy and Taylor, the developers of the proposed market-rate building to rise up to 12-stories on either side of the Metropolis Hotel at the corner of Mason and Turk have increased the density of their project to include 155 units, up from 109 as originally proposed.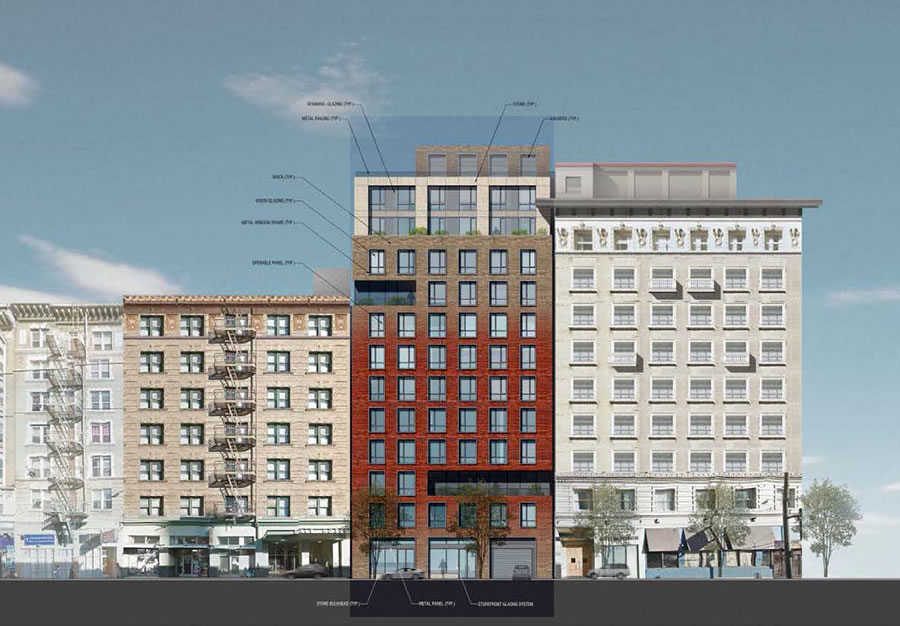 As redesigned by Arquitectonica, who appear to have replaced SB Architects (who had replaced Heller Manus) as the architects of record, the increased density included a change in the building's unit mix which now totals 43 studios (up from none), 79 one-bedrooms (up from 65), and 33 two-bedroom units (down from 44).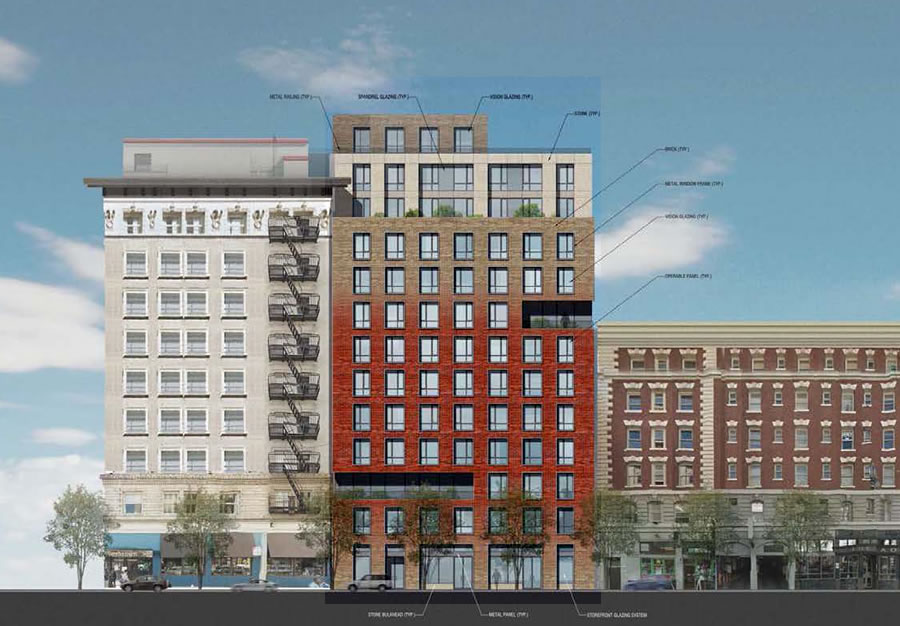 The proposed ground floor retail space, which would front both Mason and Turk, now totals 2,825 square feet (up from 2,400), and the proposed garage now includes space for 68 cars (up from 55) and 248 bikes (up from 120).
Assuming approvals, the development team is aiming to break ground on the project by the end of 2016 and construction is expected to cost $44 million and take 18 months to complete.
The Hotel Metropolis, with Farmerbrown on the ground floor, would not be altered as part of the project.