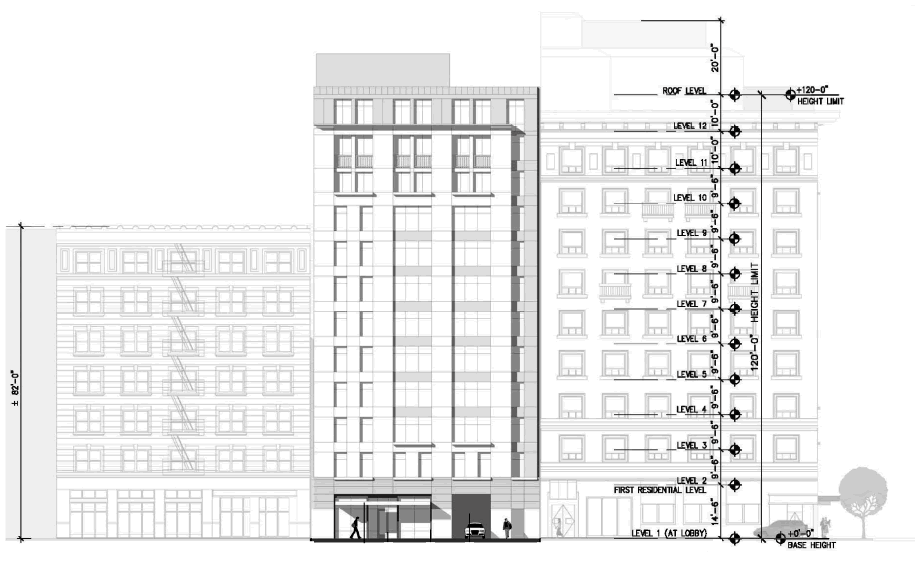 While SB Architects appears to have replaced Heller Manus as the architects of record, the plans for a 12-story building with a mix of market-rate residential units over ground floor retail to rise on either side of the Metropolis Hotel on the corner of Mason and Turk in the Tenderloin are moving ahead.
Currently the site of a fenced-in parking lot for 54 vehicles, the proposed building would reach a height of 120 feet (up to 140-feet for the above-roof structures) with 109 dwelling units (65 one-bedrooms and 44 two-bedrooms) over ground-floor retail spaces along both Mason and Turk and parking for 55 vehicles and 120 bikes.
If approved, construction will take around 18 months and they're shooting for occupancy by the summer of 2016.  New trees would fill the existing curb cut along Mason and half the cut along Turk.