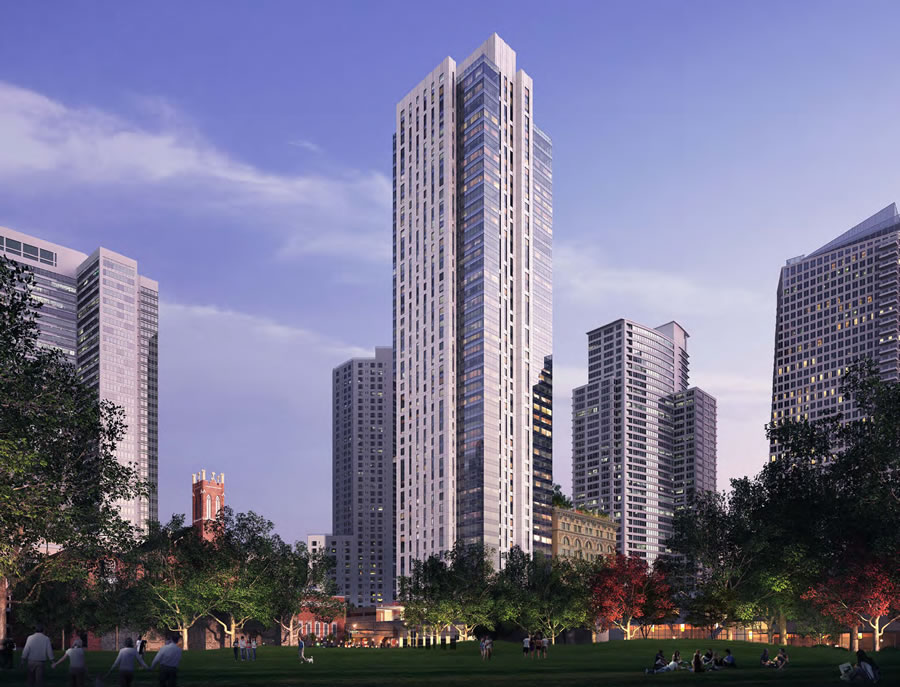 Despite a couple of lingering lawsuits over the tower's height and design, Millennium Partners is preparing to break ground on their 706 Mission Street tower project this summer and plan for it to rise a full 510-feet, with San Francisco's new Mexican Museum designed by Ten Arquitectos at its base.
From the Chronicle's report:
"We have completed design drawings and released them to the general contractor," [Millennium Partners Vice President Sean Jeffries] said. "We think we can start in July. We can't be certain of when the court decision is going to come down so we are going to go ahead and start construction."
A group of neighbors in the adjacent Four Seasons, an earlier Millennium development, are suing to limit the tower to 351 feet in height, an effort which so far has been rejected by the courts but is on appeal.
Designed by Handel Architects, the 190 condos in the tower will average 2,700 square feet apiece and sales are expected to commence in 2017.