Having been on and off the market for over five years, the full-floor penthouse unit atop the Art Deco Hamilton building at 631 O'Farrell Street, in the heart of the "Trendyloin," is in contract to be sold.
Purchased for $2,500,000 in 2000 and listed for $4,500,000 in 2009, the 3,900-square-foot unit #2101 was remodeled and listed anew for $5,250,000 in 2013, re-listed for $4,250,000 in 2014, and then reduced to $3,950,000 this past July.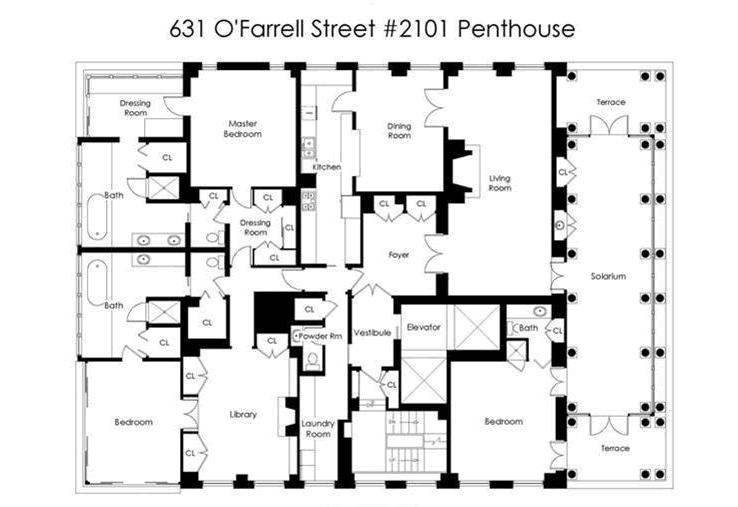 The barrel-vaulted glass solarium was added by the heiress who originally commissioned the penthouse, a merger of four proposed units, when the building was converted from a hotel to condominiums in 1962.
And while most of the units in the building don't have a parking space, and there's a wait list for the garage, the penthouse comes with parking for two cars.  As a plugged-in reader and resident in the building reported back in 2009:
The [penthouse] does include leased parking in the basement – the current penthouse owner paid a significant amount of money to jump the line. That being said the parking list is turning over very fast right now – maybe a year to get to the top. This change could be attributed to the economy. But I do know of some residents who have gave up their cars to walk / use the car shares instead.