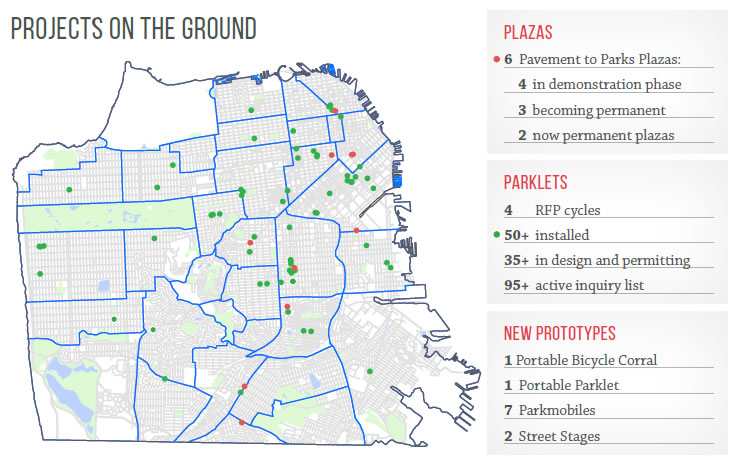 Over fifty (50) Parklets have been installed in San Francisco and at least one removed, another thirty-five (35) are in the process of being permitted or designed, and inquires for nearly one hundred (100) more have been made.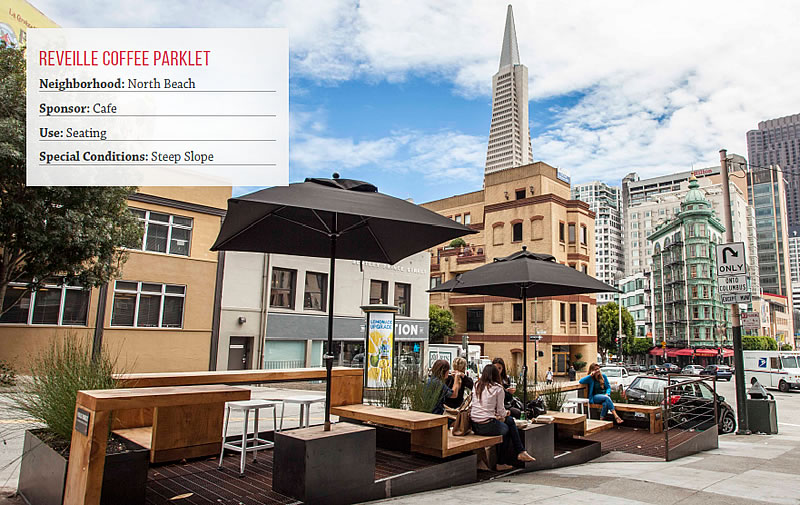 In addition, a number of new Street Plazas have taken root, including the Persia Triangle Plaza at the intersection of Ocean, Mission and Persia in Excelsior.
And while only a temporary plaza at the moment, the transformation of Persia Triangle into a permanent plaza as designed by Fletcher Studio – with wider sidewalks, new lighting, community and coffee kiosks, new benches and art – will begin next month.