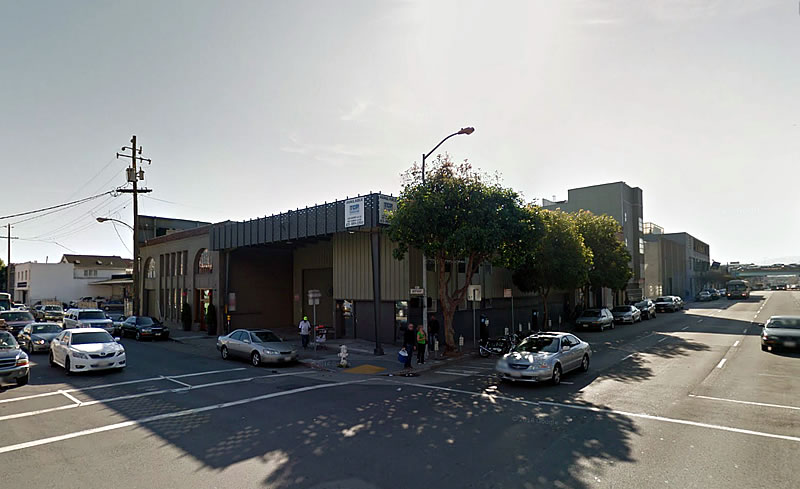 Plans to demolish the single story office building on the southwest corner of 7th and Bryant have been submitted to Planning.  And as proposed, a five-story building with 16 condos and parking for 16 bikes, and zero cars, would rise on the Showplace Square site.
In order to proceed, the owner of the 502 7th Street parcel will need to hold a pre-application meeting with the surrounding neighbors, such as the methadone clinic next door and San Francisco's Hall of Justice across the street.
And in general, San Francisco's Planning Department supports the plan for the parcel, "strongly" supporting its development with an absence of parking as proposed.