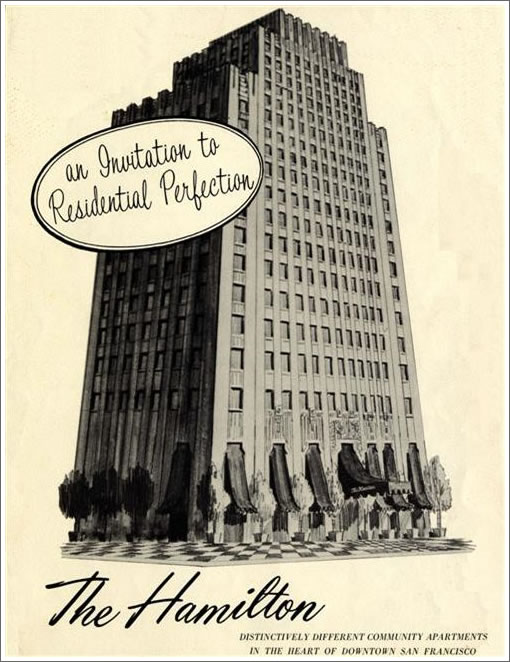 Purchased for $221,000 in January of 2001, the 480 square foot condo #311 at The Hamilton (631 O'Farrell) was refinanced in 2006 with a new loan for $280,000.
With a notice of default filed in February 2012, at which point the owner was $17,500 past due, this past November the condo hit the courthouse steps. With an opening price of $235,000 and no bidders, the condo was taken back by the bank.
Today, 631 O'Farrell #311 was listed for sale with an asking price of $349,650.
As plugged-in people know, The Hamilton was built as a hotel in 1929 and converted to condos in 1962. The 3,879 square foot penthouse #2101 was created by combining four proposed units on the top floor into one large full-floor unit with private elevator access: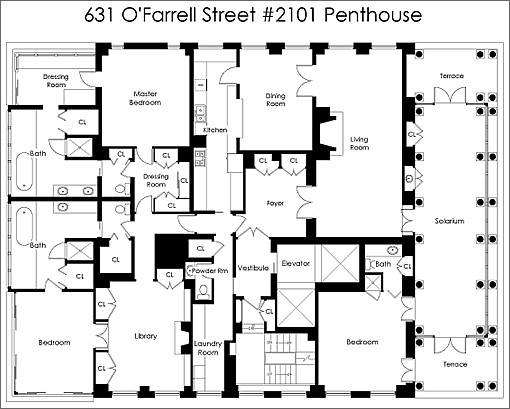 And yes, the penthouse which was purchased for $2,500,000 in 2000 and on the market for $4,500,000 in 2009 has been remodeled and listed anew for $5,250,000.