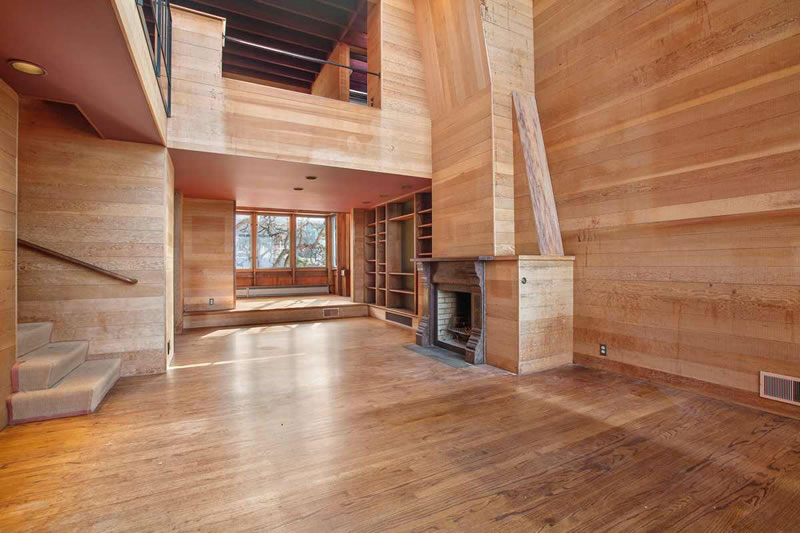 Having been listed for $1.995 million, the sale of the rather distinctive Telegraph Hill home at 340 Chestnut Street, which was designed and owned by the late architect, Herbert Kosovitz, has closed escrow with a reported contract price of $2.5 million.
Finished from the floor to 18-foot ceiling in all-natural wood, with a wall of north facing windows framing the bay and skylights illuminate the upper level and main floor below, the home currently measures 1,150 square feet, not including the garage or lowest level which isn't as distinctive as above.
No official word on the buyer's plans for the home.