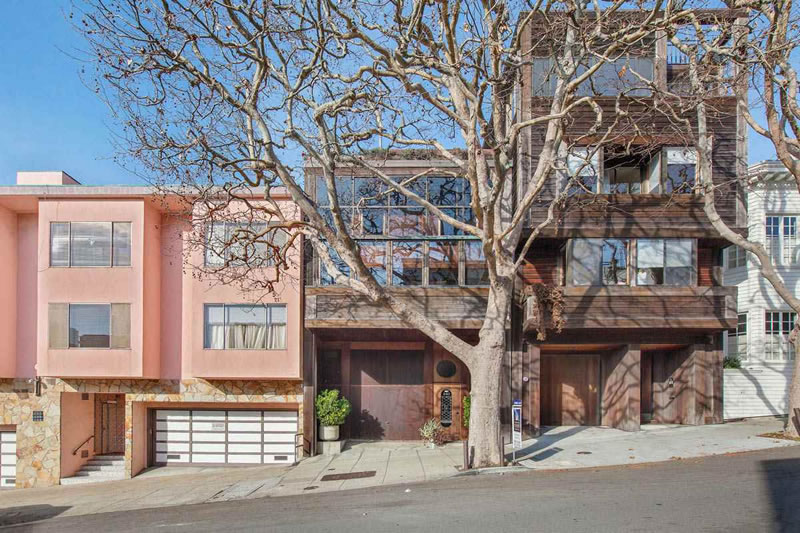 Designed by Herbert Kosovitz in 1971 and the late architect's residence until last year, behind the unassuming façade at 340 Chestnut is a distinctive interior, finished from the floor to 18-foot ceiling in all-natural wood.
A wall of north facing windows frame the bay and skylights illuminate the upper level loft and below.
And having just been listed for $1,995,000, the Telegraph Hill home which measures 1,150 square feet, not including the garage or lowest level which isn't as distinctive, is now on the market for the first time.