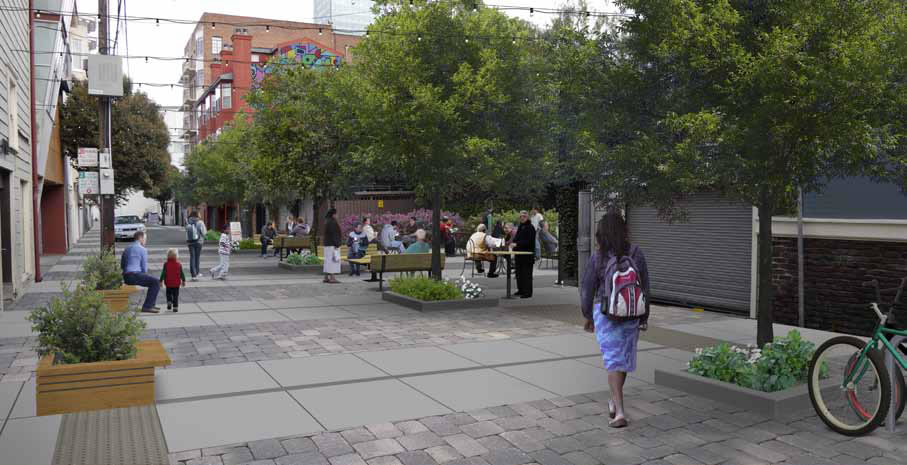 Two years in the making, the Living Alleys Toolkit establishes the framework, strategies and processes for creating a network of plazas, gardens, and active public spaces in traffic calmed alleyways throughout the Market-Octavia Plan Area.  And it's a toolkit which can be applied to other areas of the city as well.
Two prototype designs, one for a "Shared Street" in the 200 block of Ivy and another for a mid-alley "Living Zone," demonstrate the various elements, phasing, and cost commitments which can be tailored to, and evolve with, the availability of funds.
Two million dollars ($2,000,000) is currently earmarked to kick-start living alley improvements within the Market Octavia Neighborhood, and a Community Challenge Grant program and outline for leveraging additional partnerships are about to be put in place.
And later this week, the toolkit, which includes a DIY survey kit for evaluating potential projects and detailed cost estimates for each element of an alley's transformation, will formally be unveiled.