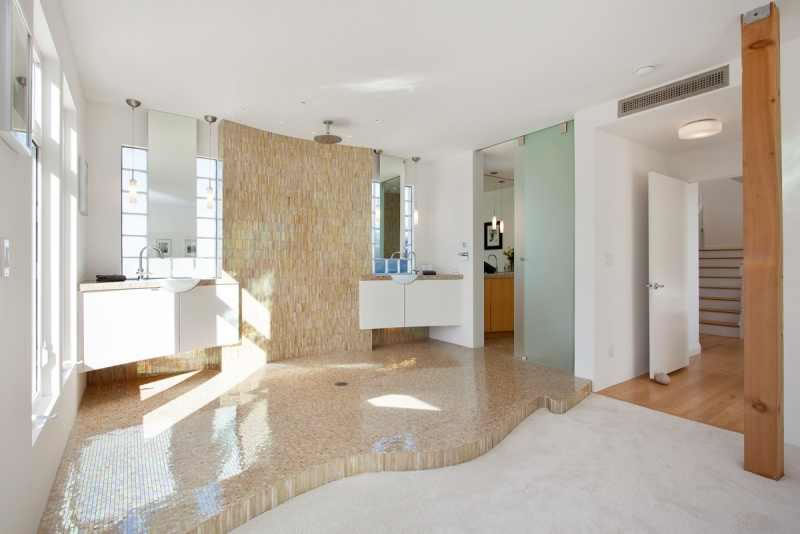 The sale of the Glen Park home which was remodeled with an open floor plan bedroom/bathroom suite, designed to enable desires of "sensuality, theater and beauty," has closed escrow with a reported contract price of $2,500,000.
Call it eleven (11) percent under asking and a little under $600 per square foot for the five-bedroom home, a home which is technically a condo as it shares its parcel and backyard with another home behind.
No word on whether the shower "stage" for the theater will remain in place.