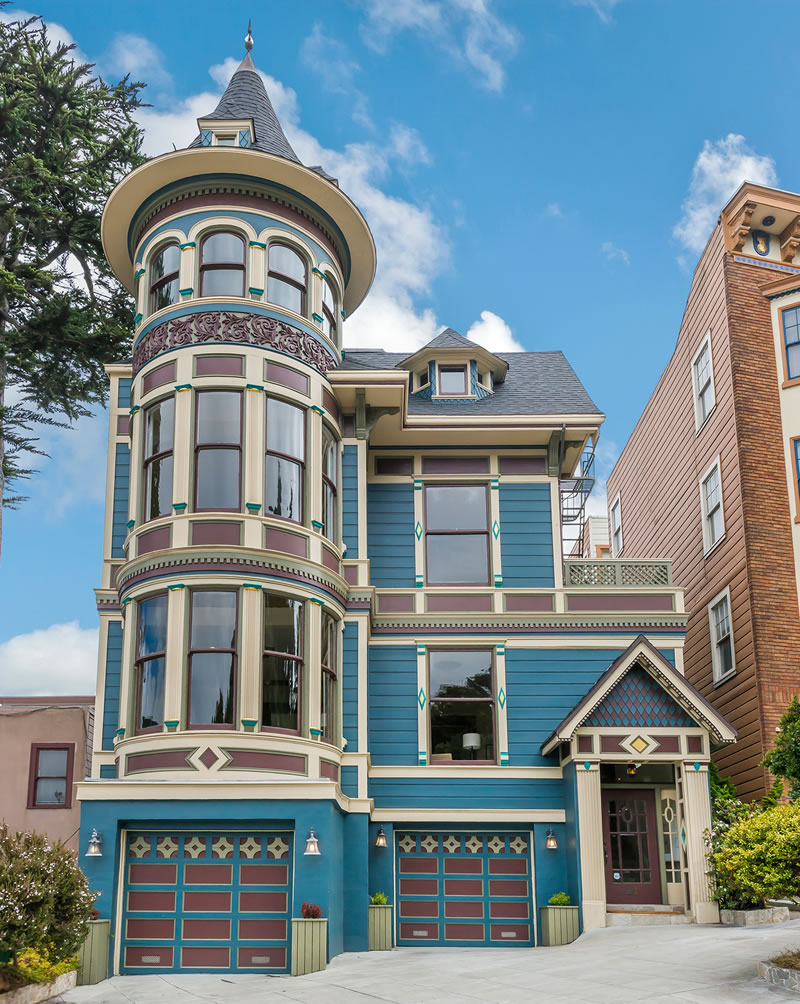 Purchased for $3,875,000 at the end of 2007, the nearly 8,000-square-foot Victorian at 21 Buena Vista Avenue East, which features 22 remodeled rooms, 1,700 square feet of private gallery space, and a cellar for 3,000 bottles of wine, returned to the market last year listed for $6,500,000, was reduced to $5,900,000 and briefly marketed as a potential "Tech Incubator" and company headquarters and then foreclosed upon three months ago with a winning bid of $1.2 million in cash on the courthouse steps.
The foreclosing party was the lender in the second position, however, which means the winning bidder also assumed the outstanding balance on the first mortgage which appeared to be around $3,000,000 but might have been as low as $2.2 million, if a plugged-in reader is correct.
Having been quickly refreshed and re-listed for $4,595,000 two weeks after having been foreclosed upon, the re-sale of 21 Buena Vista Avenue East (a.k.a. the Witches Hat) closed escrow last week with a reported contract price of $5,200,000.