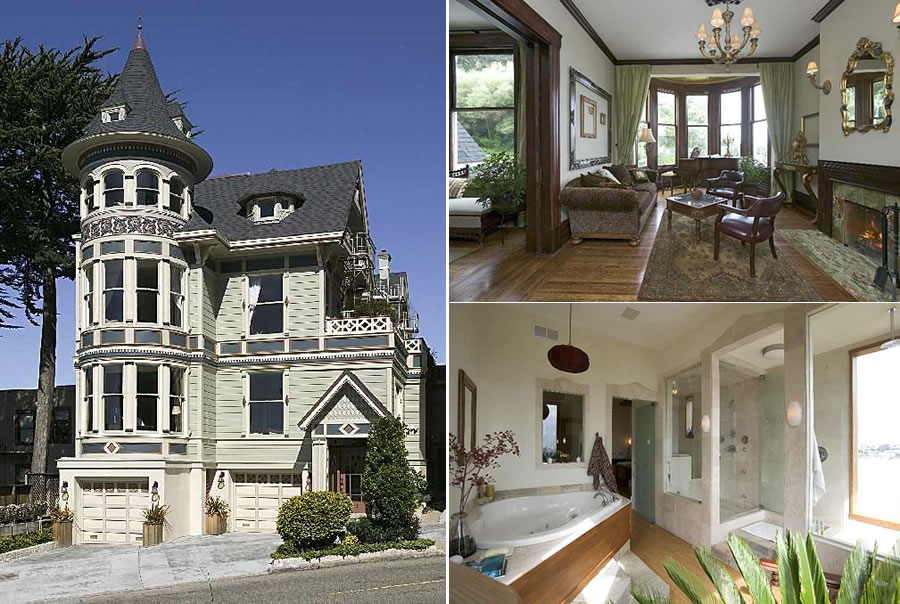 Purchased for $3,875,000 at the end of 2007, the 8,000-square-foot Victorian at 21 Buena Vista Avenue East (which features 22 remodeled rooms, 1,700 square feet of private gallery space, and a cellar for 3,000 bottles of wine) returned to the market last year listed for $6,500,000.
Reduced to $5,900,000 and briefly marketed as a potential "Tech Incubator" and company headquarters (despite the fact that the property is zoned for residential, not commercial, use), the "Quintessential San Francisco Mansion" never sold and is scheduled to hit the courthouse steps this afternoon in a foreclosure auction.
The foreclosing party, however, is the lender in the second position who loaned $895,763 to the owner in 2009, and the first mortgage for $3,000,000, which first financed the purchase in 2007, remains in place.