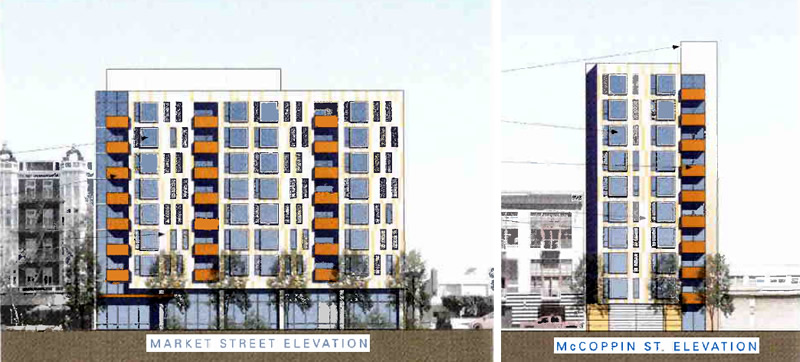 Plans to raze the iconic Flax Art & Design store at 1699 Market Street and construct a nine-story building with 160 units of housing, 123 parking spaces, and 4,500 square feet of commercial space along Market Street have taken two steps forward.
An application to commence the environmental evaluation for the development has been submitted to Planning, and the paperwork to secure a building permit for the project has been filed.
In the process of being designed and refined by Solomon Cordwell Buenz, the preliminary design concept for the development calls for the project to finished in stucco with painted metal balcony guardrails, as rendered above, and with two internal courtyards, as drafted below.