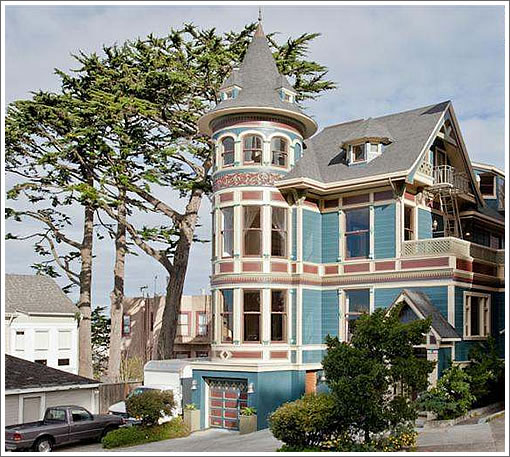 Asking $5,475,000 in 2006 and then re-listed and reduced a number of times to $3,900,000 over the next year, the 8,229 square foot "Witches Hat" at 21 Buena Vista Avenue ended up selling for $3,875,000 in December of 2007.
Returned to the market as a rental in 2009 asking $17,500 a month, the six bedroom home with 4 floors, 22 rooms, 1700 square feet of gallery space and a 3000 bottle wine room is now back on the market and listed for $6,500,000 in 2013.
While the current listing doesn't yet feature any interior photography and the property has been repainted, likely inside and out, a complete tour of how the Victorian mansion looked and was laid out back in 2006 remains available by way of the Wayback Machine.
UPDATE: Interior photos for 21 Buena Vista Avenue have been added to the listing.