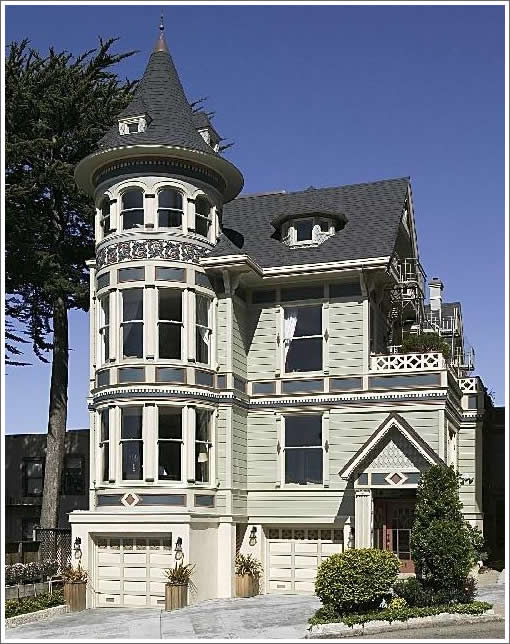 We first introduced you to 21 Buena Vista Avenue (a.k.a. The Witches Hat) in July of 2006, asking $4,950,000 at the time (down from $5,475,000 in May). And we last featured it in September of 2007 having been reduced to $3,900,000 (but failing to sell).
As a plugged-in SocketSite reader now reports, the Witches Hat has returned.  As a rental:
We seriously considered buying this place, but we thought the neighborhood was a little too "edgy" for the price tag. Our Agent told us that the sellers at the time were willing to take $3.2MM (we were holding-out for $2.8MM, and given the recent market direction we would pay less now). The current owner…paid $3.875MM.

The current asking rent of $17,500 is roughly equal to the current level of interest payments on this place if he put 20% down and did a traditional 30y fixed.
Cheers. And as always, thank you for plugging in.