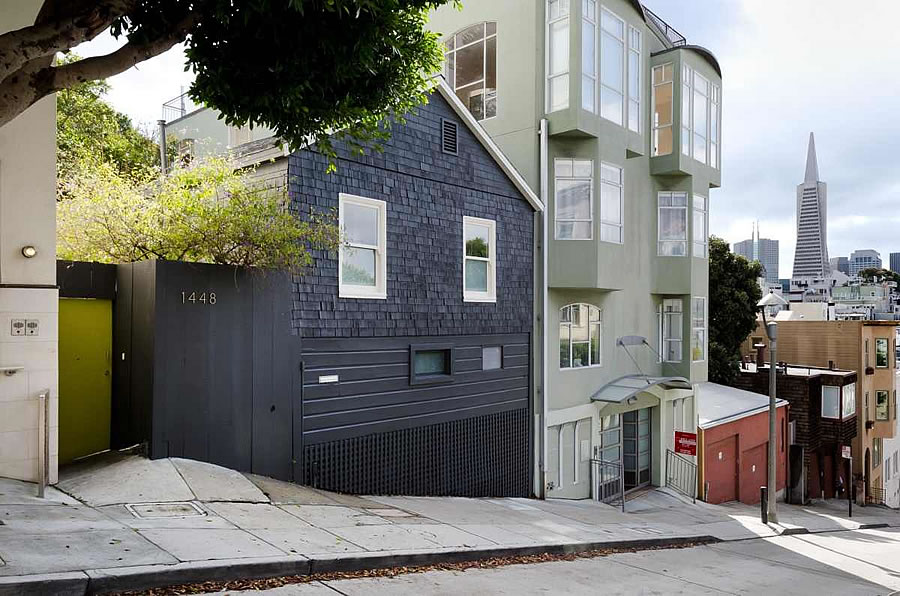 Purchased for $633,000 in late 2005, the Telegraph Hill cottage at 1448 Kearny Street returned to the market in 2007 having been "magically  transformed" by an interior decorator "to resemble the cottages of [a] napa valley bed & breakfast" and was listed for $779,000.
And in 2010, the former earthquake cottage resold for $500,000.
Since re-renovated by the new artist-owner, with whitewashed floors, raised ceilings and a new sleeping loft to make the most of the 350-ish-square-foot footprint, the "super cool" cottage is now back on the market and listed for $679,000.