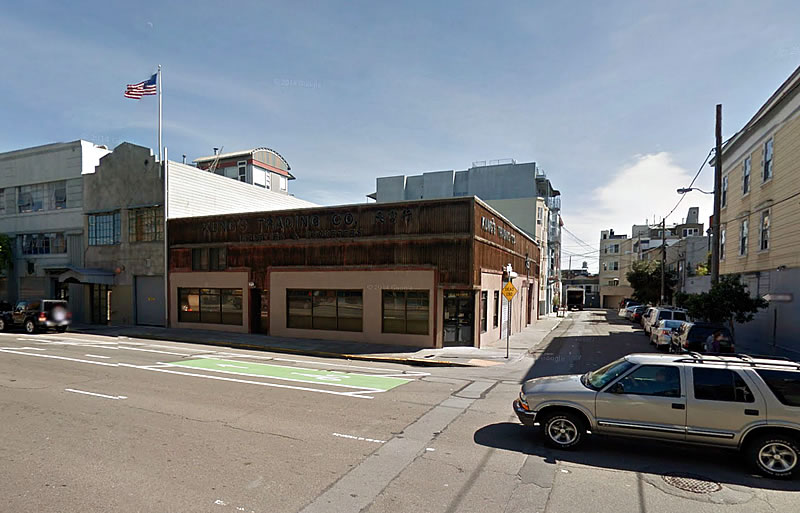 Plans to raze the Kung's Trading Co. building on the southeast corner of Folsom and Dore and construct a seven-story residential building on the Western SoMa site are making their way through Planning.
The proposed building would reach a height of 65 feet and be configured with 67 "Single Room Occupancy (SRO)" units averaging 385 square feet apiece, just under the maximum unit size allowed for an SRO-type development and 45 percent larger than the 275-square-foot Western SoMa minimum.  Ten of the 67 proposed units will be Below Market Rate (BMR).
The ground floor plan for the building does not include any retail space but does include a community room/lounge and a 900 square foot rear yard for residents.  A basement will provide storage for bikes and the studios above.
And while the 1335-1339 Folsom Street project has yet to be approved, the paperwork for the building permits has already been filed and triaged.