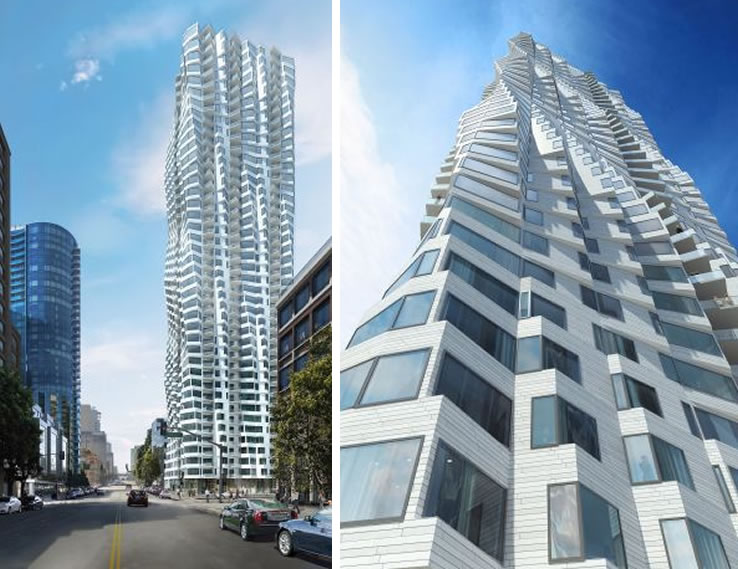 Jeanne Gang's designs for a proposed 40-story tower and mid-rise project to rise on the northwest corner of Folsom and Spear Street have been unveiled.
A "reinterpretation of the city's fabled bay windows," the 400-foot tower would be "clad in masonry tiles, with stacks of 45-degree-angle bays and balconies snaking back and forth" and include 250 market-rate condos.  An adjacent eight-story building would provide 139 units of below market rate "affordable" housing as part of the development.
The Transbay Block 1 site, however, is currently only zoned for building up to 300 feet in height and San Francisco's Planning Commission and Board of Supervisors will need to successfully approve a spot up-zoning for Tishman Speyer to proceed with the development as proposed.