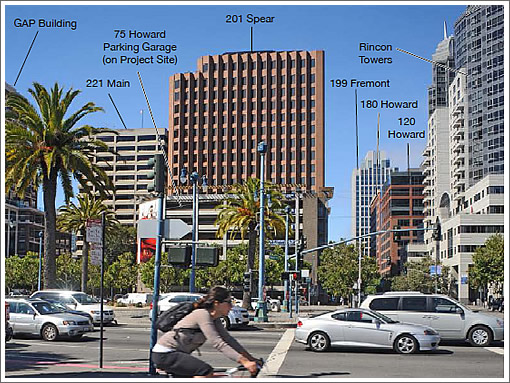 The environmental impact of razing the eight-story parking garage for 540 cars at 75 Howard Street and building a 31-story tower with 186 condos over a ground floor restaurant and parking for 175 cars on the site will be reviewed by San Francisco's Planning Commission this week.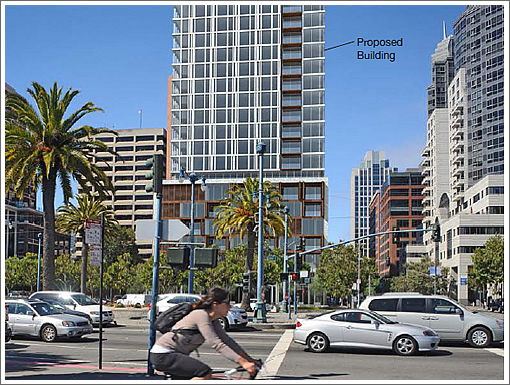 Currently zoned for building up to 200 feet in height, assuming the Environmental Impact Report for the project is certified, San Francisco's Board of Supervisors will still need to approve a reclassification of the zoning for the tower to rise the full 348-feet as proposed.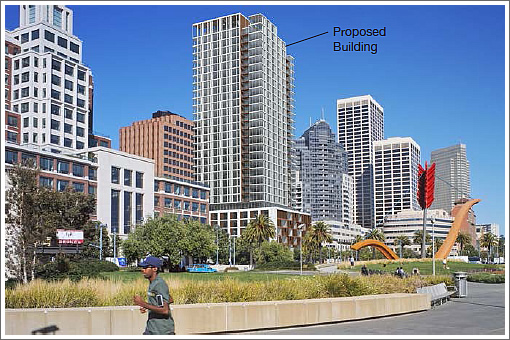 Chopping the tower down to 200 feet would reduce the number of units by ten percent to 169 condos with 143 parking spaces, while designs for a 281-foot tower would yield 172 units with parking for 156, leading to some to wonder if the designs for a 348-foot tall tower were proposed to make the approval of a shorter tower seem like a compromise.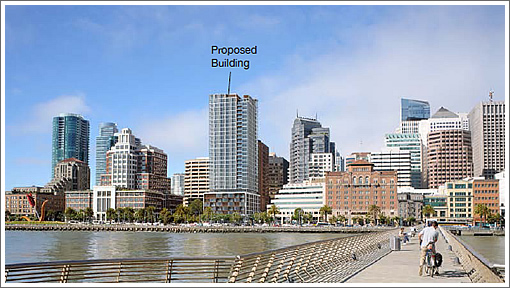 As the proposed tower would cast a shadow on Rincon Park, should the homeowners at the Four Seasons be successful in passing their "let the sun shine" ballot measure, in addition to San Francisco's Board of Supervisors, the voters of San Francisco would need to approve the plans for 75 Howard Street before any development could begin.