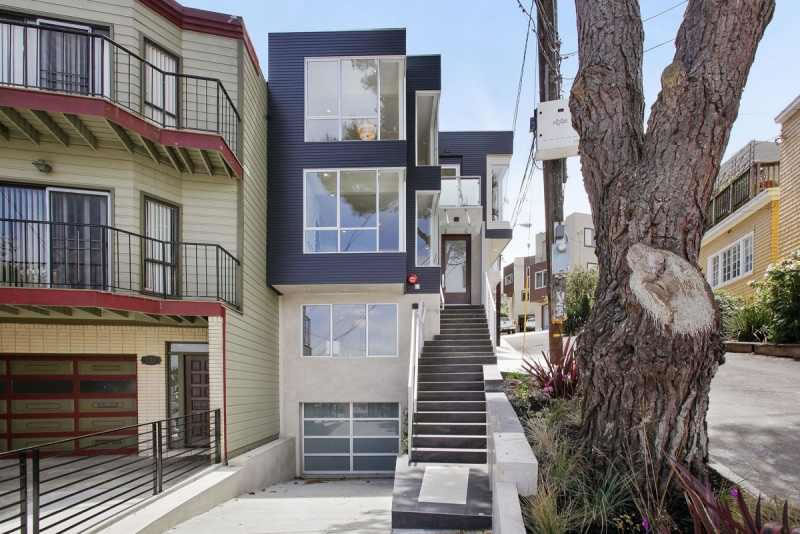 Upon the little Eureka Valley lot at 135 Yukon Street, a 1,724 square foot parcel which was purchased for $325,000 in early 2012, a surprisingly spacious four-bedroom home (see the floor plans) has been built.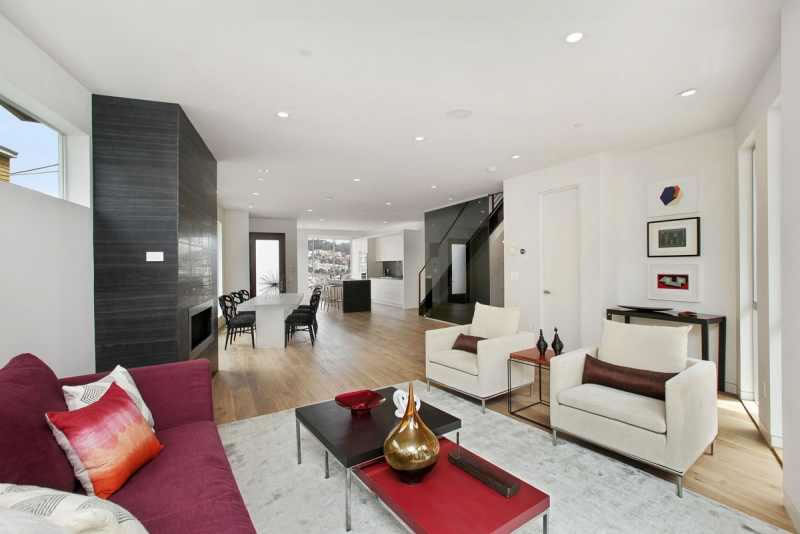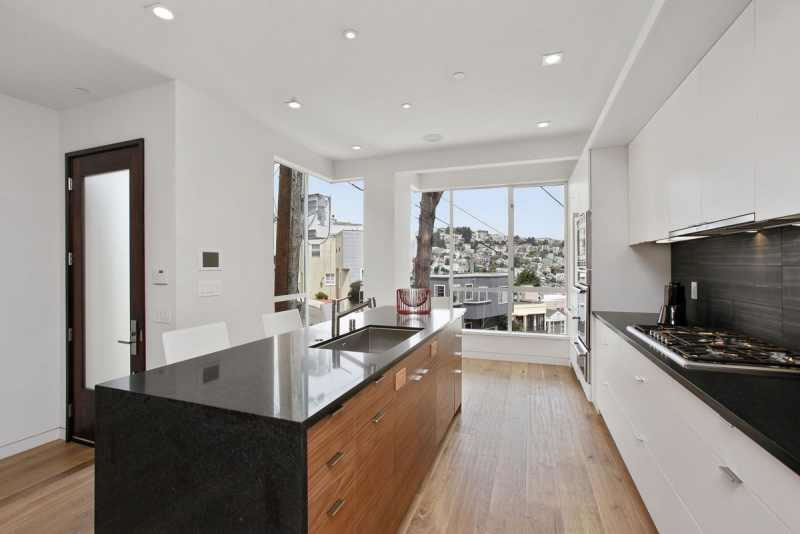 There are a few odd angles but also three and one-half baths across three levels above a garage for three cars.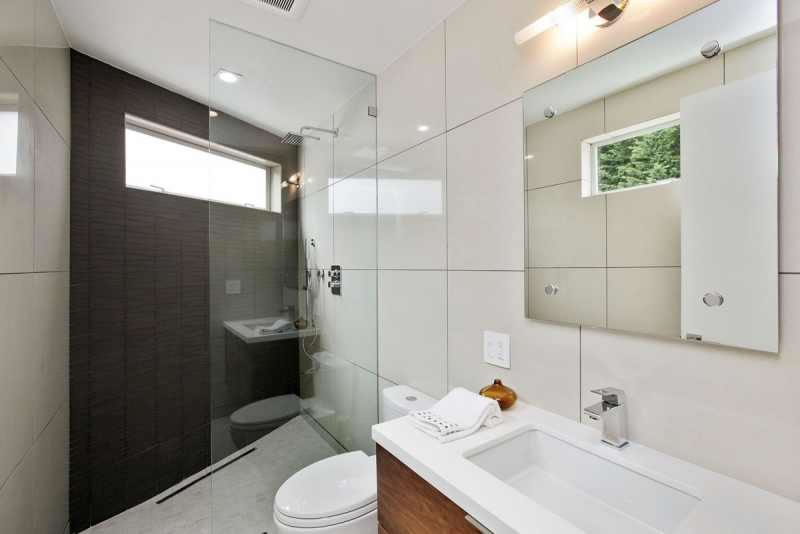 In addition to the backyard patio, a rood deck overlooks Eureka Valley and Kite Hill.

And while not listed on the MLS, the new home at 135 Yukon Street is on the market and priced at $3,249,000.