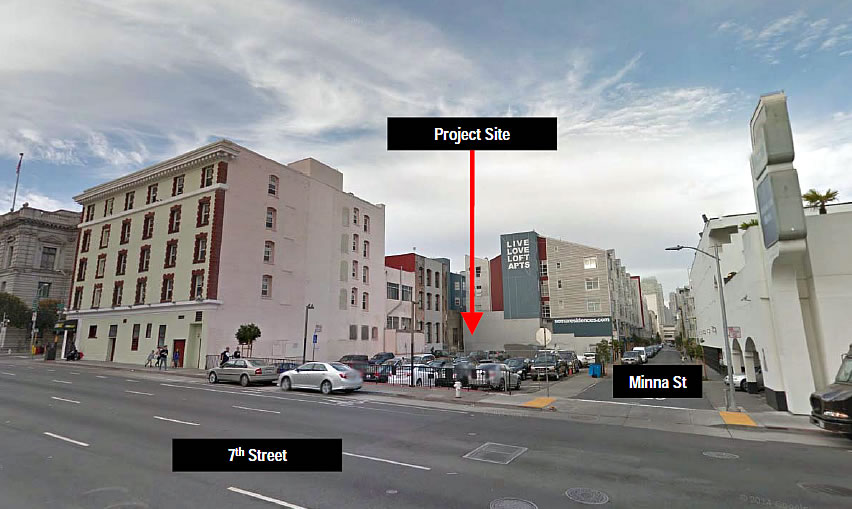 Plans for an eight-story SoMa building with 39 condos over two ground floor retail spaces at the corner of Seventh and Minna are slated to be approved by San Francisco's Planning Commission this week.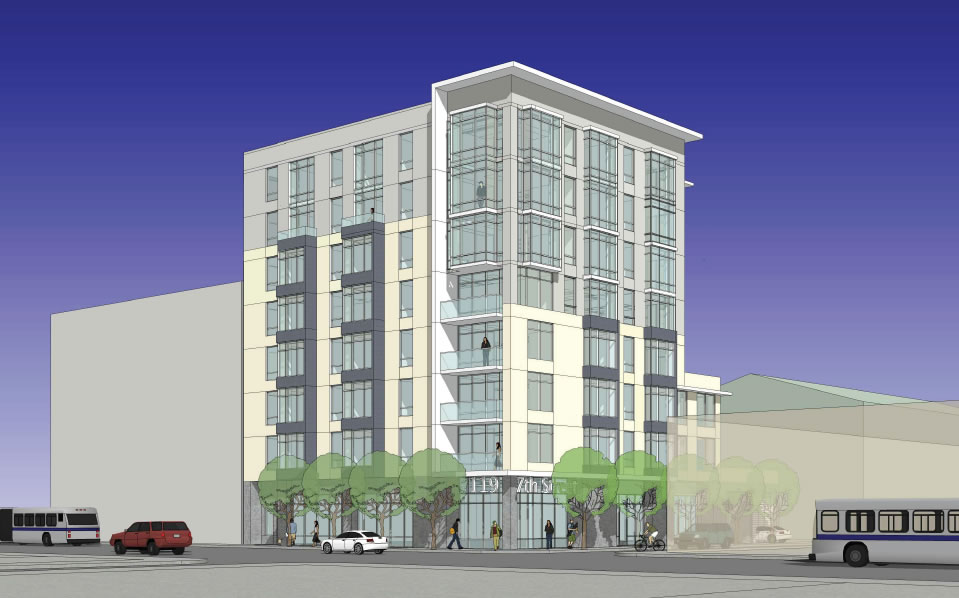 Currently the site of a 27-space parking lot, the proposed 119 7th Street development would rise 85-feet in height with outdoor space atop the building and over the entrance to the underground garage.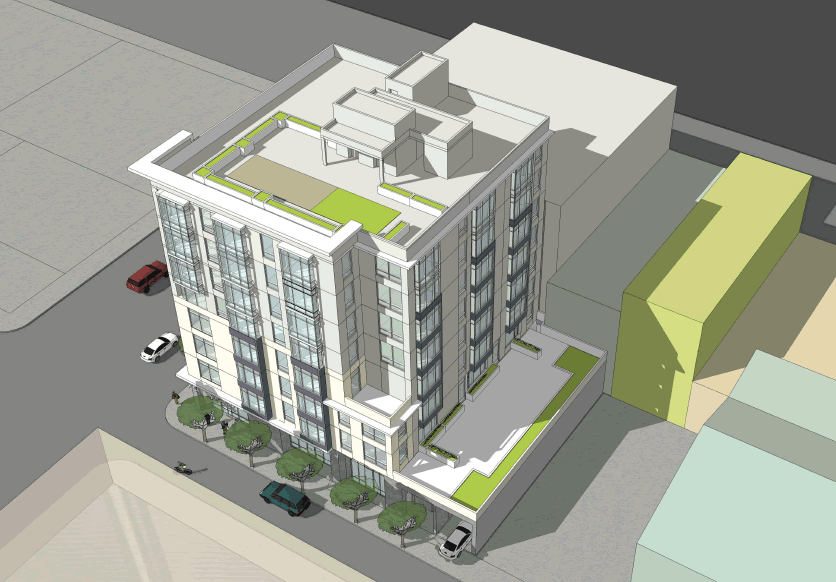 As designed by Architecture International for Portland-based American Pacific International Capital, the project includes 22 one-bedrooms and 17 two's with parking for 24 cars and 46 bikes.  The units would average 891 square feet apiece and take about two years to complete.
And rather than include any Below Market Rate (BMR) units as part of the project or build eight BMR units off-site, the developers intend to pay a fee of $2,473,220 into the City's affordable housing fund.
San Francisco's Planning Department recommends the project be approved as proposed, the lot line windows of the adjacent Hotel Isabel will need to be filled-in if so.