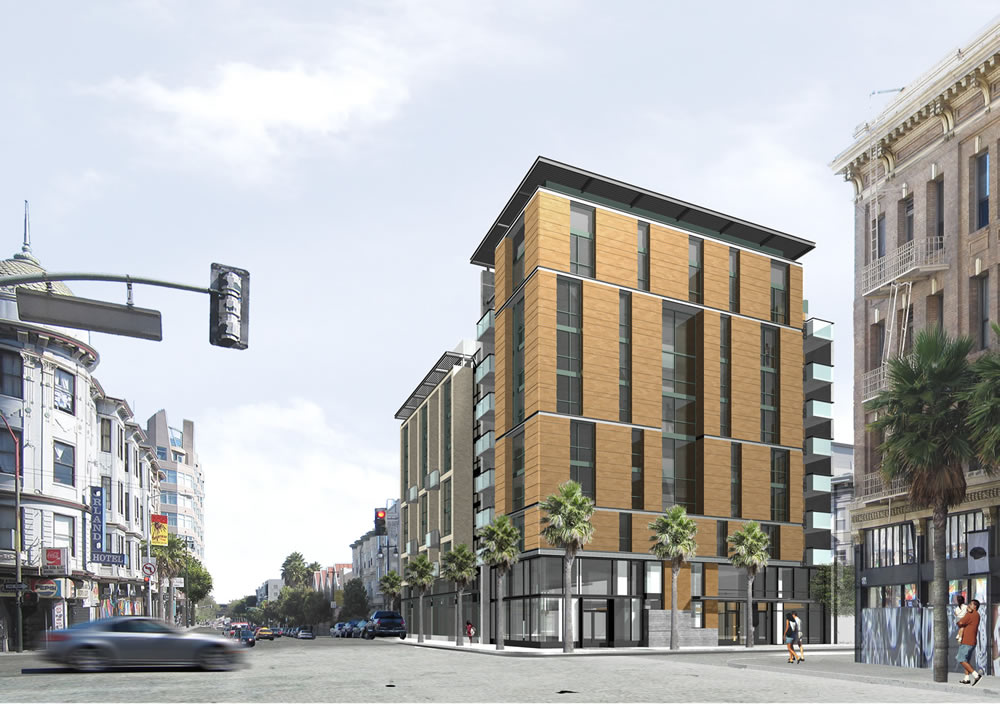 With defenestration deconstructed and the demolition permits for the old Hugo Hotel working their way through Planning, it's time to take another look at the 9-story building to rise on the southwest corner of Sixth and Howard.
Designed by Kennerly Architecture for Mercy Housing, the 200 6th Street building will provide 67 units of affordable housing for very low income households, along with 2,900 square feet of retail/restaurant space along Sixth Street.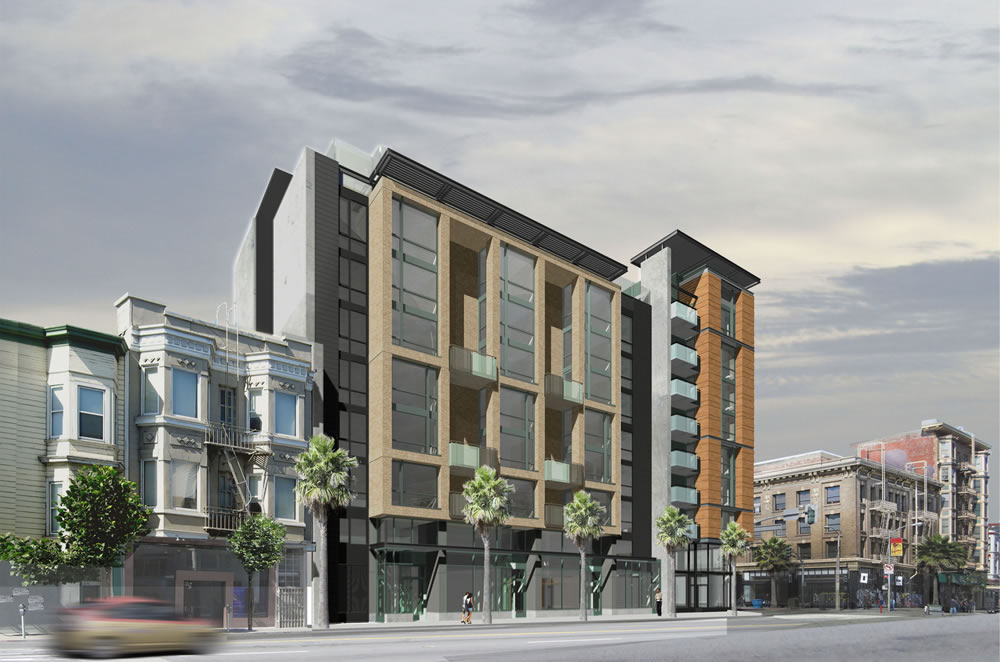 The construction budget for the building is around $19 million and it will take an estimated 20 months to complete.  The first occupancy is slated for early to mid-2016.