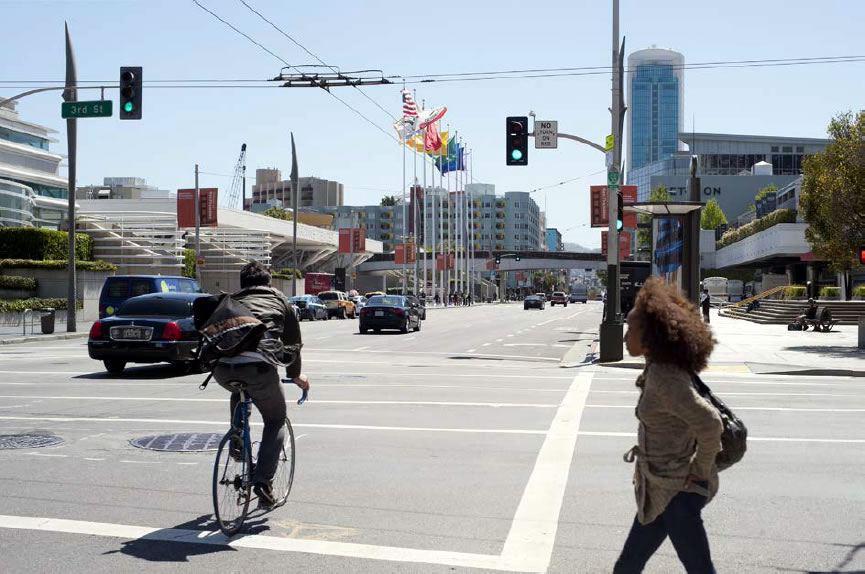 The Moscone Center Expansion Project would increase the size of the convention center by 20 percent, from 1.2 million square feet to 1.5 million square feet, in part by expanding the Center's footprint to Howard Street and raising the height of the buildings.
As proposed by the Moscone Expansion District, the San Francisco Tourism Improvement District Management Corporation, and the City and County of San Francisco's Convention Facilities Department, the height of the South building would rise to 95 feet for the length of the building fronting Howard.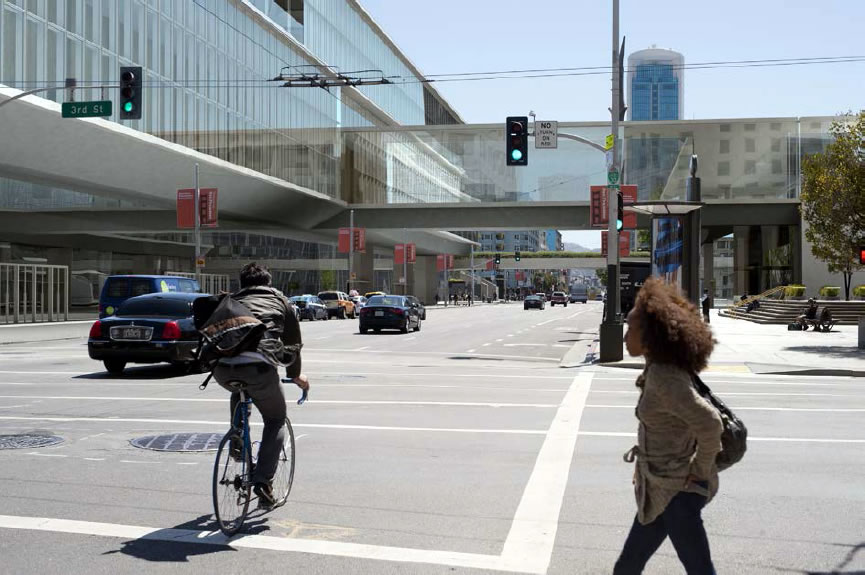 Concerned about the building's impact on the adjacent Children's Playground and open space, not to mention the building's aesthetics, the Yerba Buena Neighborhood Consortium is pushing for the design to be revised.
The group's proposed alternative, which they have rendered, would lower the height of the Moscone South building mid-block but increase its height at the corner of Howard and Third: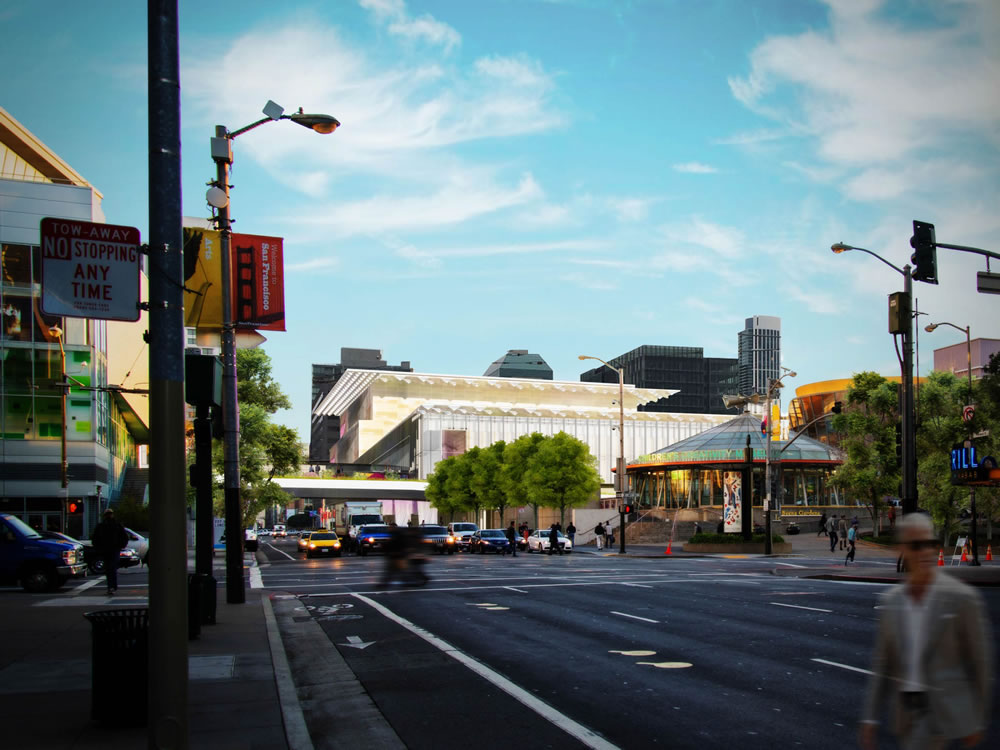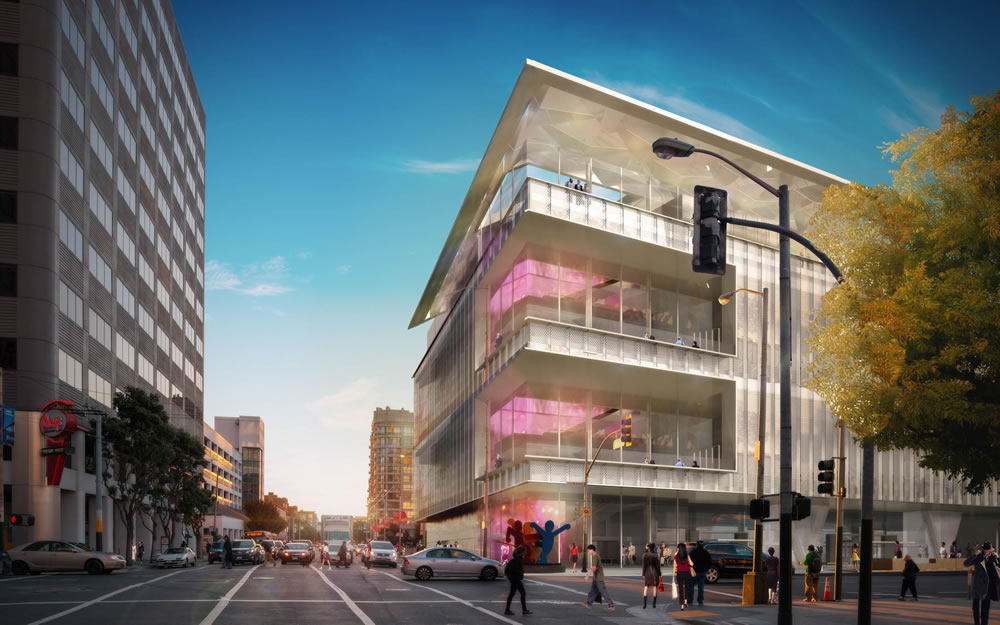 The same two perspectives based on the Moscone Expansion District's proposed design: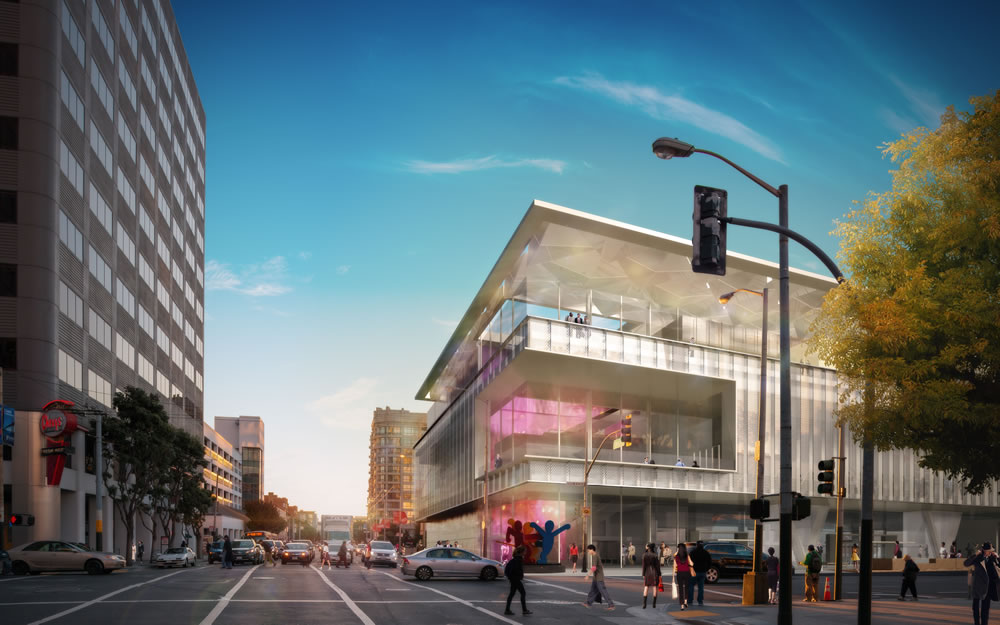 And from the neighborhood group with respect to their alternative:
[Our proposed alternative design] would include all the expansion space desired by the City, but its negative impacts on the Children's Playground would be significantly reduced compared to the City's proposal.  Esthetically (sic), its building mass on Howard Street would be broken into two visually articulated high/low elements instead of the monolithic "airport terminal" motif the City now proposes, which is far more appropriate for the fine-grained CBD urban character of the Yerba Buena Gardens and Neighborhood.
The Environmental Impact Report for the Moscone Center Expansion Project is being heard by the Planning Commission today and comments from the public will be accepted through June 16.
Assuming the EIR is certified and the plans are approved, construction on the project is slated to begin this November and finish in mid-2018 at an anticipated cost of $350 million, not including the expense of any revised designing.