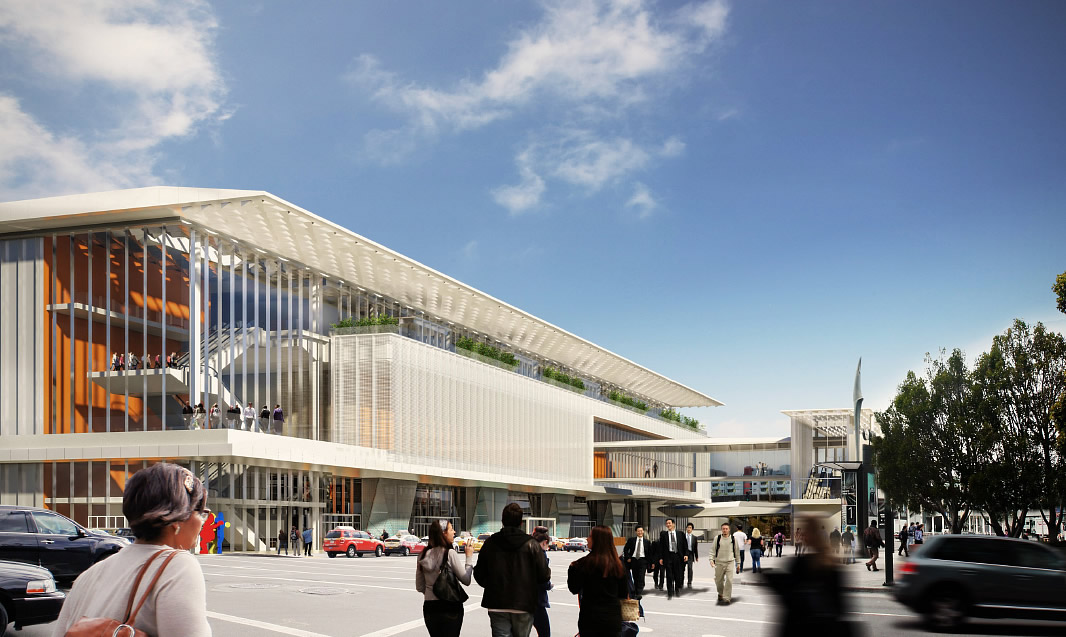 Responding in part to concerns about the impact of the Moscone Center's proposed expansion project on the adjacent Children's Garden, as well as to the impact of the building's mass along Howard Street, the proposed design for the building by Skidmore Owings & Merrill and Mark Cavagnero Associates has evolved.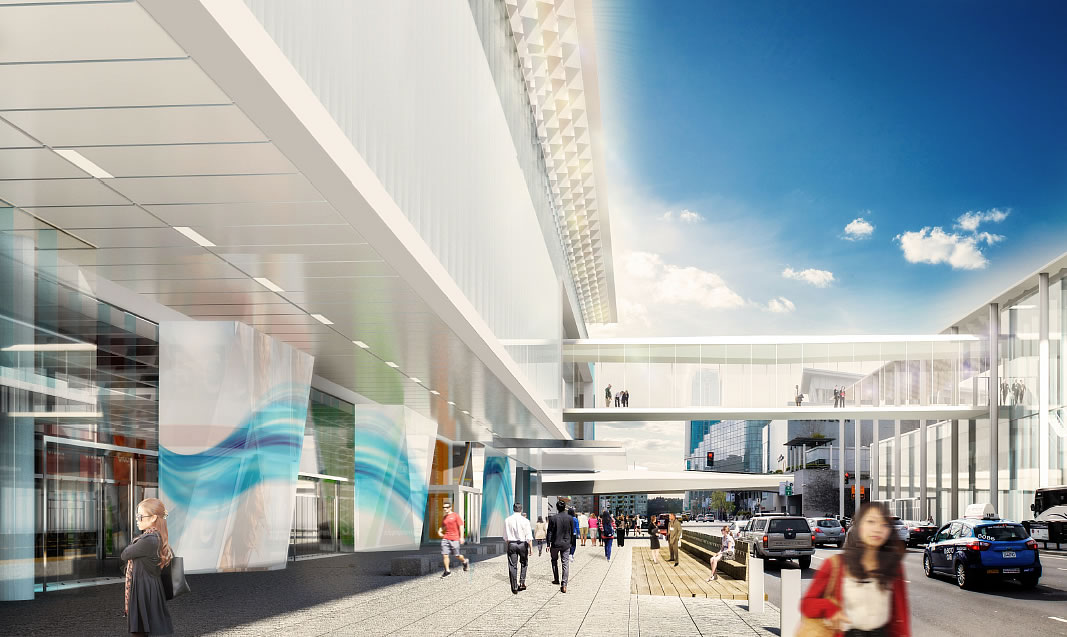 While the bulk of the south building would still rise to a height of 95 feet along Howard, a proposed setback of the top floor for the length of the Children's Garden would reduce its impact on the open space behind the building.
A new Park Bridge over Howard would connect Yerba Buena to the playground.