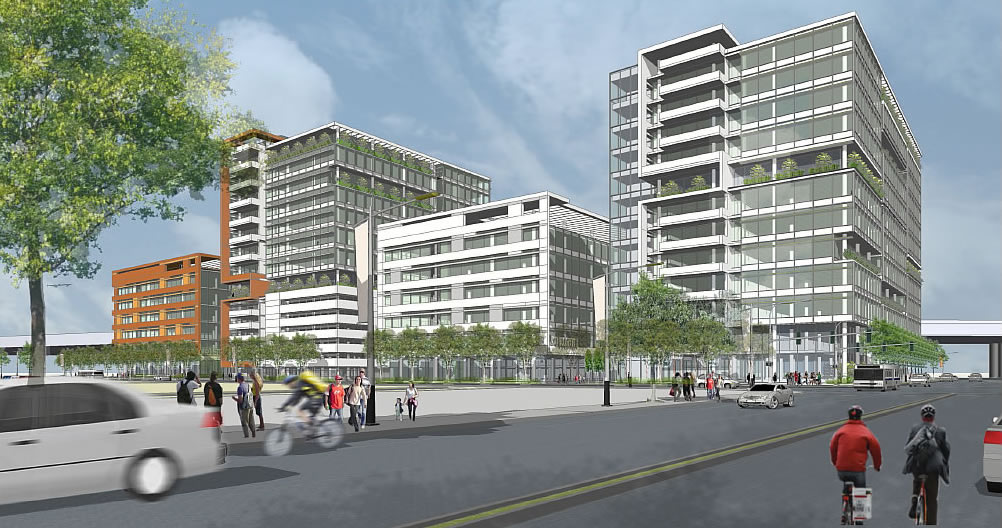 Kilroy Realty has purchased the 3.1-acre Mission Bay Block 40 parcel which sits just south of 16th Street and east of Interstate 280 and will invest $450 million, including the $95 million land purchase, to build a 680,000 square foot urban campus on the site, the early plans for which we first revealed early last year.
The project includes four office buildings, two rising six-stories and two rising 12-stories and up to 180 feet in height, with large floor plates, high ceilings and "numerous outdoor decks and other gathering places that foster communication and collaboration among today's millennial workforce."
Designed for LEED-Gold certification, construction is expected to begin in early 2015.  And unless the design drastically changes now that it's in Kilroy's hands, the western facades of the buildings and open spaces were designed so that if Interstate 280 is razed, the area could be repurposed as public open space.