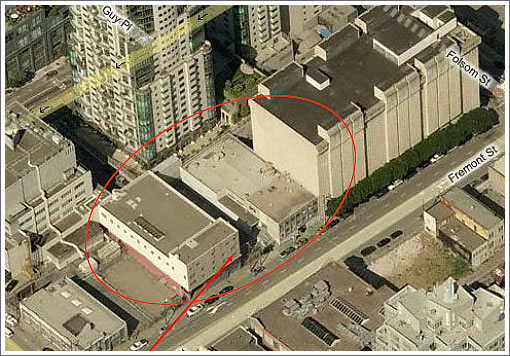 As we first reported this past December, while the demolition permits to raze the buildings at 340 and 360 Fremont Street in order to clear the way for the approved 40-story residential tower to rise on the site were issued, the permit to build the tower was appealed and suspended. And now, the approved demolition permits have been appealed as well.
The appellant behind all of the appeals is the HOA for The Metropolitan, the adjacent two-towered development along First Street which rises up to 27-stories with Bay views, views which will be blocked by the 340 Fremont Street tower as noted back in 2006.
San Francisco's Board of Appeals is slated to hear the HOA's arguments this evening.
UPDATE: The appeals were denied and the demolition of the existing buildings at 340 and 360 Fremont should soon commence with construction for the 400-foot tower to follow.