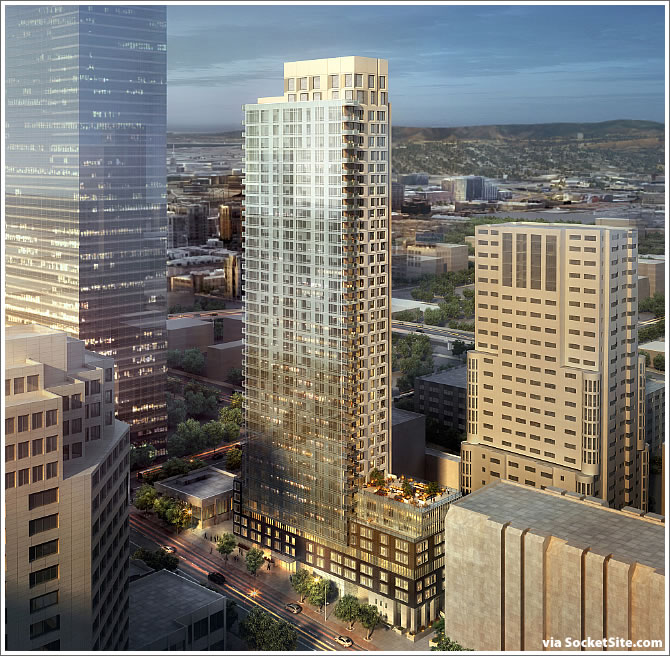 As we first reported in September, the developers of 340 Fremont have filed for permits to build the 400-foot tower with over 300 new housing units on Rincon Hill. And if you were wishing for a refinement of the approved Heller-Manus tower and podium, you'll be happy learn the design has been tweaked by Handel Architects:
While the dwelling unit count has increased from 332 to 348, the number of proposed parking spaces has decreased from 332 to 269, with the vast majority in stackers.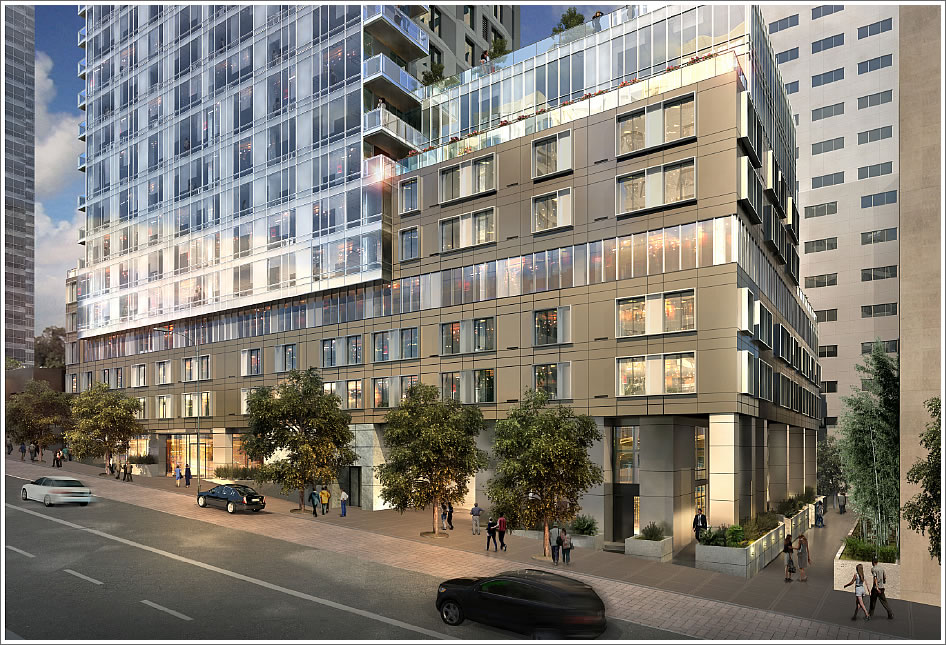 The refined design will be presented to the Planning Commission next week.