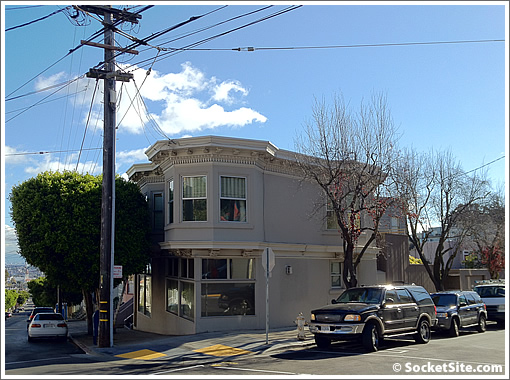 Purchased for $2,115,000 in 2005, the designer Eureka Valley home at 105 Danvers Street sold for $2,400,500 in May of 2008. The converted corner store is now back on the market and listed for $2,480,000 with no garage, but a parking pad in the back yard: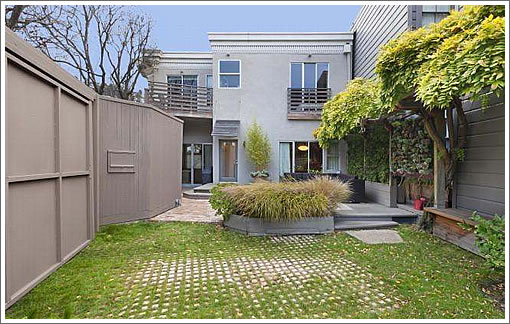 As we wrote in 2008, if you've ever wondered what became of that little grocery at the corner of 18th and Danvers, here's your chance to peek inside. And we know, earthquakes, but we do love our books (and at least they're not over the bed).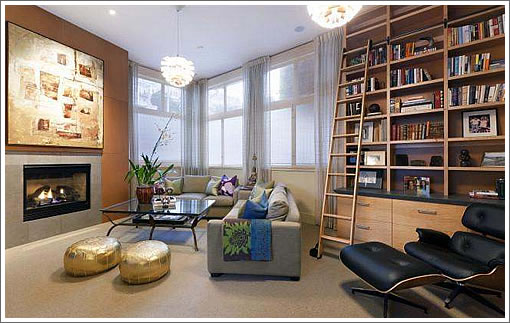 Oh, and as a "picky" plugged-in reader commented, and was debated, in 2008:
"nice house. nice details and materials. but one flaw..NO HANDRAIL shown on the interior stairway. this is not code compliant and not safe. opens up a nice liability lawsuit for all parties involved."
A handrail has since been installed.



UPDATE: While a handrail has been installed, as a reader notes, it's still not up to code:
Guess what? that stairway is STILL not code compliant. A guardrail is required on the open side. A guardrail is different than a handrail.
That one small section of (assumed) tempered glass is not enough. You must have a guardrail whereever there is a change in elevation of 30″ or more. The bottom portion of stair needs the guardrail as well.
Our headline has since been brought up to code.
∙ Listing: 105 Danvers Street (4/3) 2,952 sqft – $2,480,000 [pacunion]
∙ We Know, We Know…Earthquakes (But We Do Love Our Books) [SocketSite]