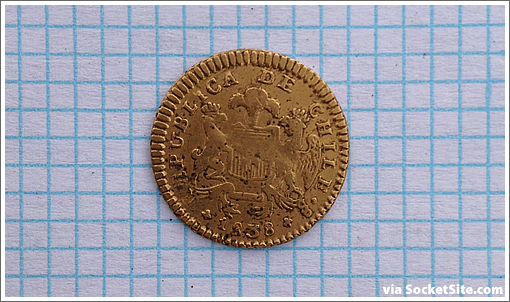 A plugged-in tipster reports that they have struck gold, quite literally, while excavating Transbay Blocks 6 & 7 for the 32-story tower and mid-rise to rise along Folsom Street.
Okay, so it's only the single Chilean gold doubloon pictured above and dated 1838 that has been uncovered so far, or at least that's all that has been reported by the crew.
Ironically, the tower to rise on the site is designed to be LEED Gold certified.